Dutch Oven Breakfast Skillet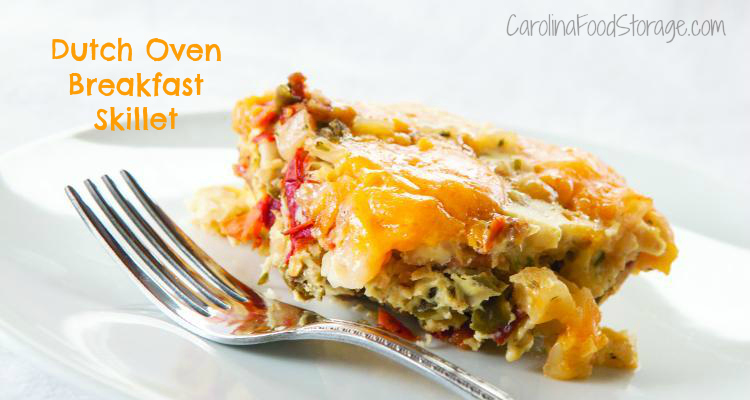 Ingredients:
Directions:
Prepare briquettes and let smolder to create white hot coals. Set 12 on top of dutch oven to preheat.
Combine chopped onions, red bell peppers, sausage and mixed peppers with the 1 3/4 cup water and allow to soak to reconstitute.
Add bacon pieces to preheated dutch oven and cook 2-3 minutes. (reserve fat and use as desired). Add potatoes to bacon with some of the bacon fat and start to brown on all sides.
Add garlic and onion to potatoes and cook 1-2 more minutes.
Add all vegetables and sausage to oven and stir to incorporate.
Carefully pour egg over ingredients and add cheese on top.
Cover with lid. Add about 16-17 coals on the top of the oven and 9-10 to the bottom to create 350 degrees.
Cook 20-25 minutes or until eggs have set.
Recipe by Chef Todd