THRIVE Everything Breakfast Casserole
While we were snowed in the other week we had time to play around in the kitchen.  We decided to raid the cabinets and start throwing in ingredients from our food storage pantry.  With the addition of a few fresh eggs from our hens we came up with a refreshing breakfast casserole recipe.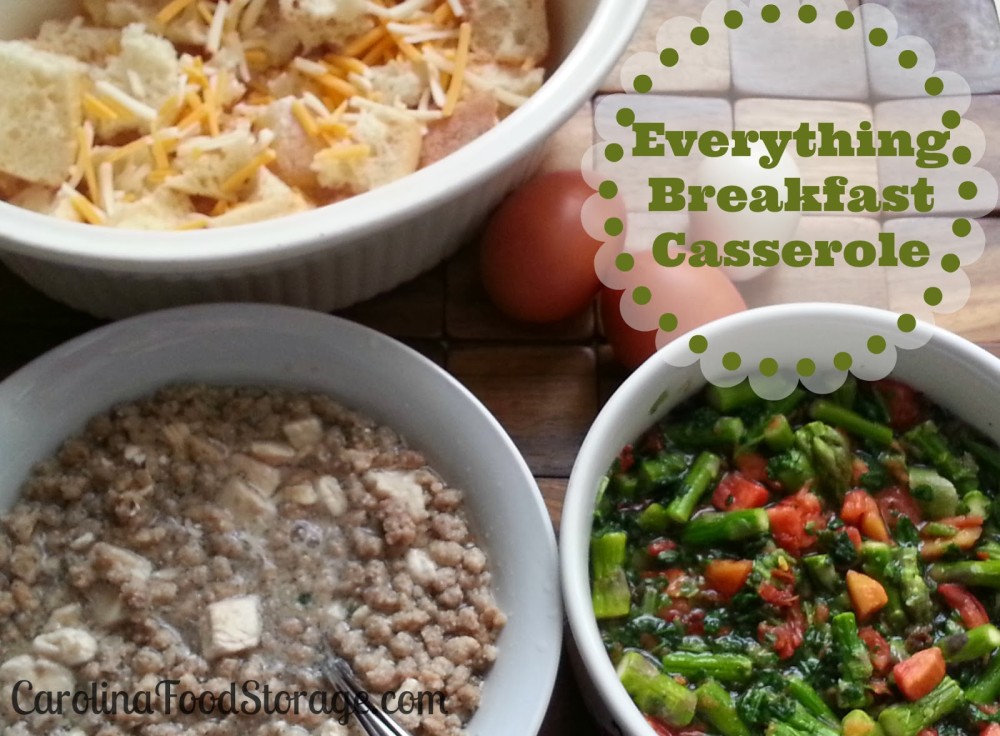 ingredients:
6 large eggs beaten
3 slices of day old bread broken up
1 cup thrive freeze dried sausage crumbles
1/2 cup thrive freeze dried diced chicken
1 cup thrive freeze dried asparagus
1/2 cups thrive freeze dried tomato dices
2 tbs thrive red and green bell peppers
1/2 cup shredded cheddar cheese
splash of milk
salt and pepper to taste
Preheat oven to 375 degrees.  Cover THRIVE ingredients with water and set aside for 10 minutes to rehydrate then drain off excess water. Layer bread along the bottom of casserole dish.  Combine eggs, milk, salt and pepper set aside.  Layer remaining ingredients over the bread and top with cheese.  Pour milk and egg mixture over top and bake for 45 minutes or until eggs are set.