Southwest Pasta Skillet
This easy recipe is sure to be a crowd pleaser.  With simple ingredients that provide a creamy sauce what is not to love!  I think it would be great with an added can of Rotel tomatoes to give it a little extra kick!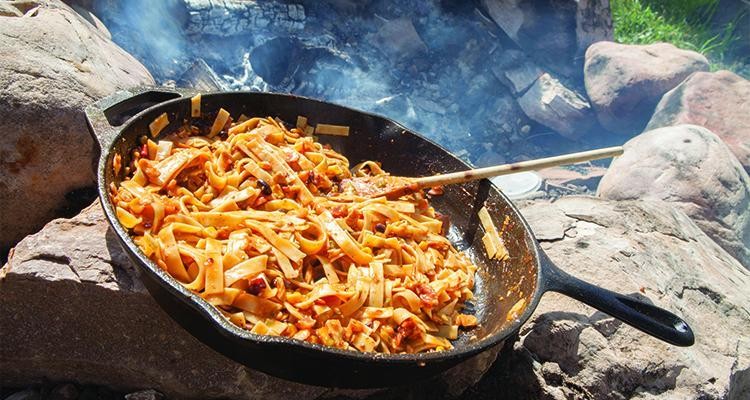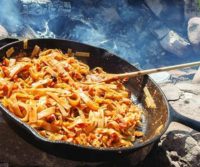 Southwest Pasta Skillet
Yield: 4
Prep Time: 5
Cook Time: 15
Total Time: 20
Ingredients:
Directions:
Cook the egg noodles, cool and set aside.
In a skillet cook the bacon until brown, add in the garlic and caramelize, add in the corn and onions and stir to lightly toast.
Add in the water and then the rest of the ingredients except the green onions, cooked pasta, and veloute.
Simmer for 5 minutes.
Add in the veloute, green onions and cooked pasta, stir to combine, simmer for 1 minute and serve!