Join Our Team
Benefits of Becoming A Consultant:
You will receive 10% commission on all sales including your personal orders.
In addition to receiving your commission check each moth you can also be the host of your own parties and earn host benefits for free food, shelving and emergency supplies.
Once you make a sale you can sit back and relax.  All orders are shipped directly from Shelf Reliance so you don't have to worry about packaging or keeping inventory.
You can have as many consultants on your team as you want and you will earn commissions from their sales too!
Make 5% commission on your customer's Q orders even if you don't book any parties for the month.
By joining our team I will help your home party business and also show you how to have successful internet sales.
In addition to having great contacts from members of our team you will also have access to training material, marketing material and forums to help your business grow.
By earning extra money and free products you and your family will benefit by knowing that they are becoming more prepared and self reliant each month.
Requirements of Consultants:
There are only two requirements to becoming part of the THRIVE Life team.
Have an active Q of $50 before shipping and purchase a starter kit.  There are no minimum sales requirements or inventory to deal with.  Simply enjoy the products from your Q and earn income on any sales you make!  It doesn't get much easier than that!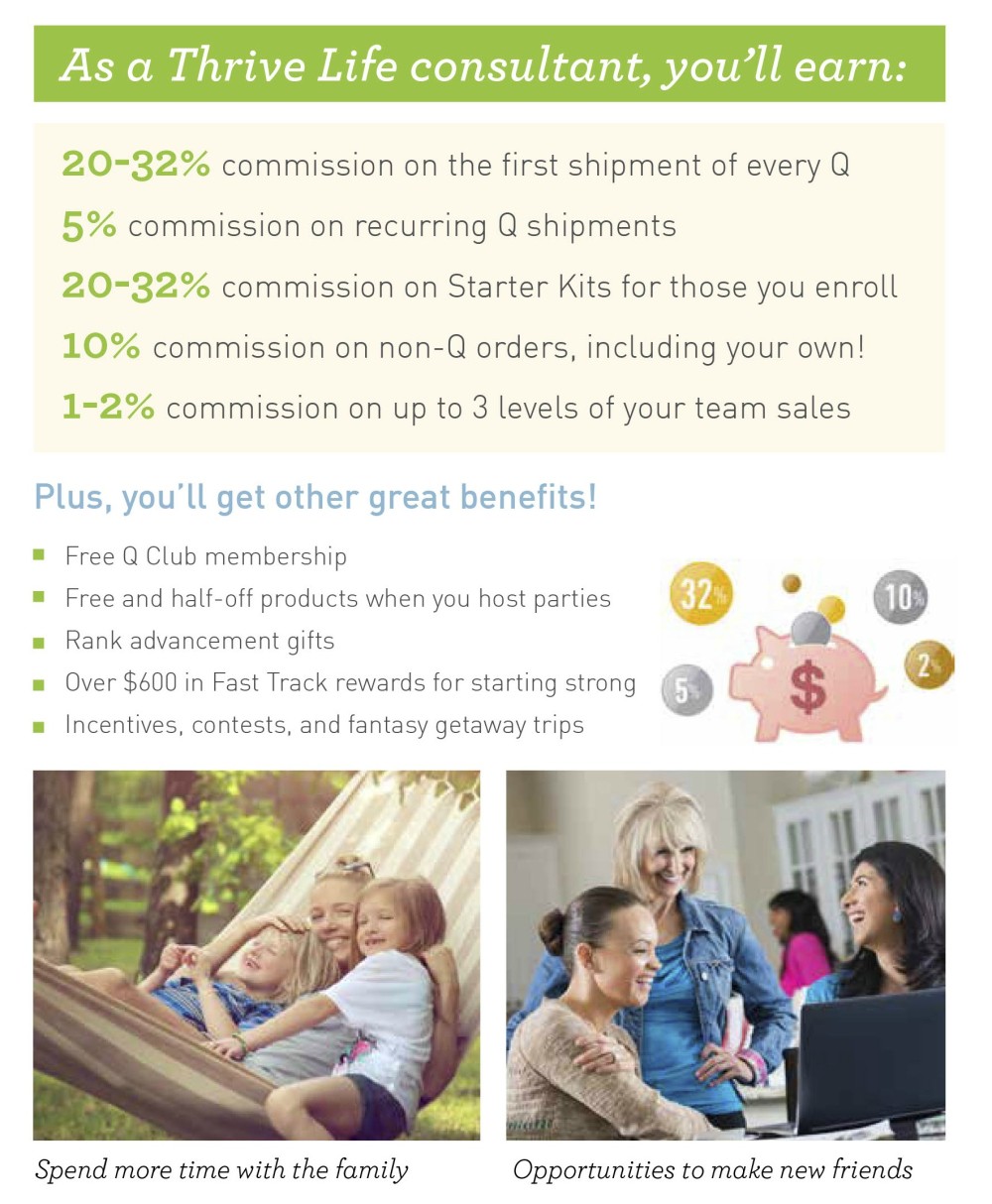 To join our team click below or call me, Leigh Ann @ 803-443-6636
See how others have benefited from THRIVE Life!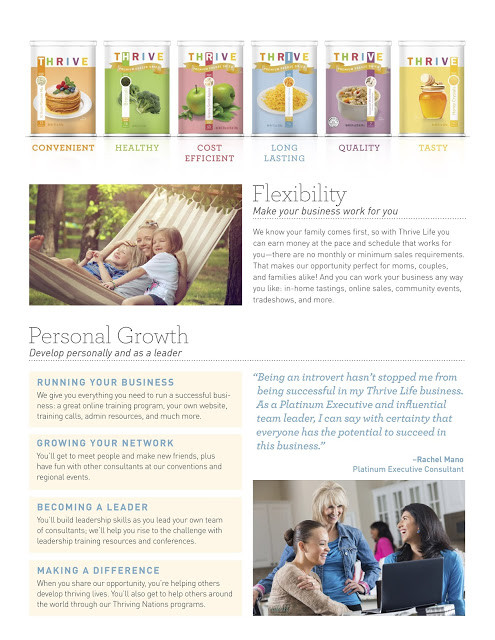 Click for Starter Kit Contents: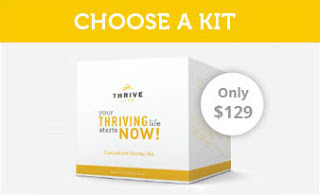 To join our team click below or call me, Leigh Ann @ 803-443-6636