Blueberry Lime Rickey
This refreshing drink is perfect for wedding and baby showers or a BBQ.  The luxury of having freeze dried blueberries makes this a go to drink on the fly.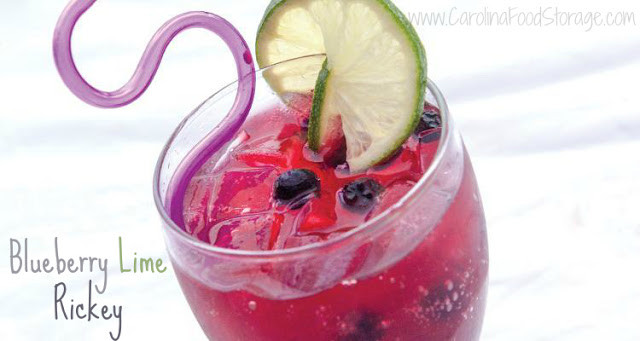 Ingredients:
syrup
Directions:
Combine blueberries, water, sugar, limeade, and vanilla in a quart container with a lid. Shake well and let sit for 10–15 minutes in refrigerator.
For each drink, add ¼ cup blueberry syrup to ½ cup soda water and ½ cup ice.
---
To make one large batch for a punch bowl, simply combine the syrup with all the soda water and ice.
Recipe by Chef Todd