Southwestern Chicken Sliders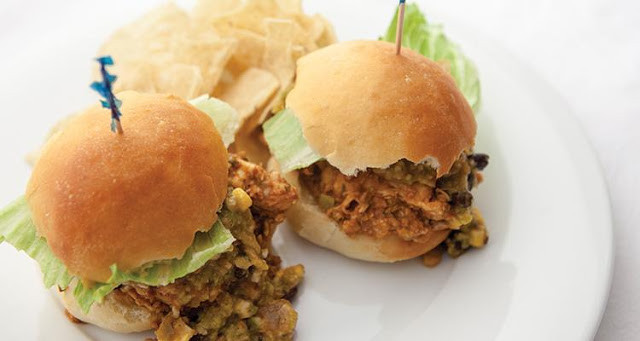 Ingredients:
Directions:
Combine all ingredients except BBQ sauce in a small bowl and allow to marinate for 15 minutes.
Preheat a large skillet and sauté chicken mixture until hot and lightly browned. Add BBQ sauce and stir to combine.
Place about ¼ cup of chicken mixture on each bun and top with Southwestern Salsa recipe.
Recipe by Chef Todd Leonard