Buffalo Chicken and Potato Soup
If you love an easy recipe that you can throw together in minutes this is for you.  With 95% of the ingredients freeze dried, and available from my "home store", I can whip this up in the crock pot and
go about my day.
White meat chicken and potatoes are the feature of this soup hearty soup.  Sour cream helps soften the heat and the hot sauce will keep you coming back for more!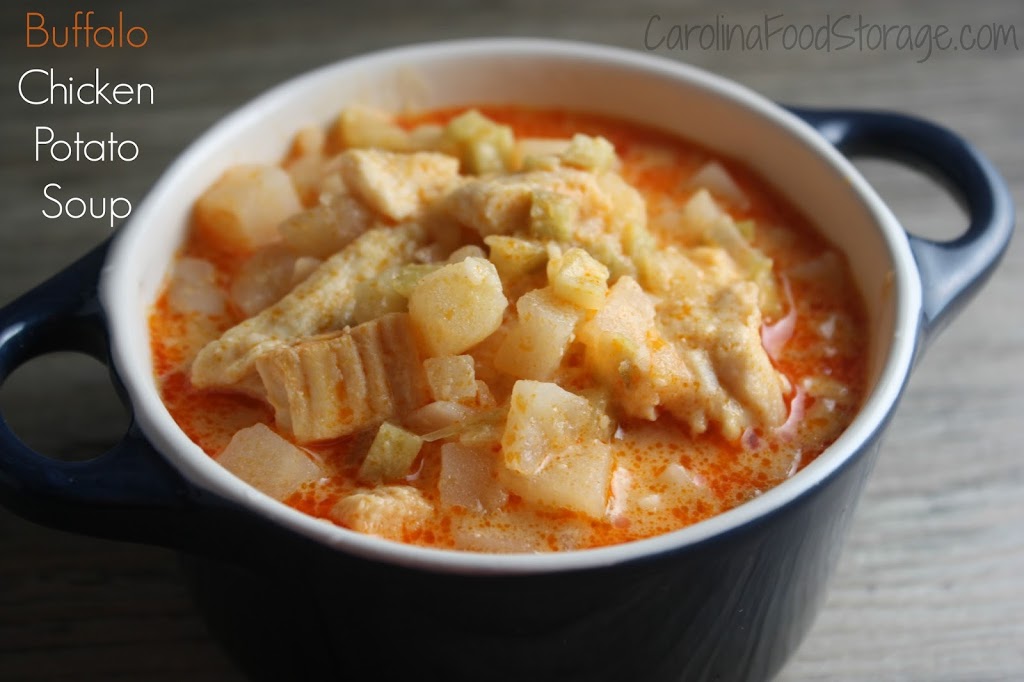 INGREDIENTS:
DIRECTIONS:
Combine all ingredients in a large crock pot.  Cook on high heat for 3 hours.  Serve with crackers or toast.  Serves 6-8