Shelf Reliance Cheese Blend Fiesta Dip
Just in time for Cinco de Mayo!  I have been playing around with my Shelf Reliance Cheese Blend looking for the perfect dip and I think I have finally found it!  This dip has a very similar taste to Velveeta but cost a lot less!  If you want to make a spicier dish add extra Rotel.  It only takes a few minutes to make this dip and is a great leftover.
A quick note about Shelf Reliance Cheese Blend…….the package directions say to add equal parts of water to cheese powder and I have found that this only works if you are mixing the cheese blend with a thickener a roux or in this case cream cheese.  I have tried mixing only water and the cheese blend and it makes a super cheese flavored soup!
I hope you try this recipe.  It was absolutely delicious!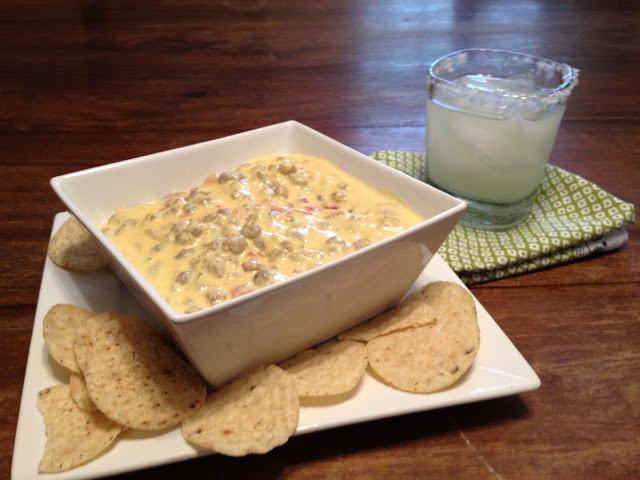 Ingredients:
1/3 Cup Shelf Reliance Cheese Blend
1 Cup THRIVE Freeze Dried Ground Beef*
8 Oz Softened Cream Cheese
1/3 Cup Rotel Fiesta Tomatoes
1/3 Cup Water
Bring 1/3 cup of water to a boil and add cheese blend.  Remove from heat and
mix in remaining ingredients.  Return to low heat for a few minutes to warm the
dip.  Serve with corn chips.
* Rehydrated per package instructions