Mediterranean Quinoa Salad
Quinoa is a super healthy and nutritious food.  Pronounced Keen-Wha it is similar to a grain but is actually a seed.  Quinoa packs a ton of fiber and protein while still remaining low fat.  This yummy salad recipe is packed with flavor and will last up to a week in the fridge.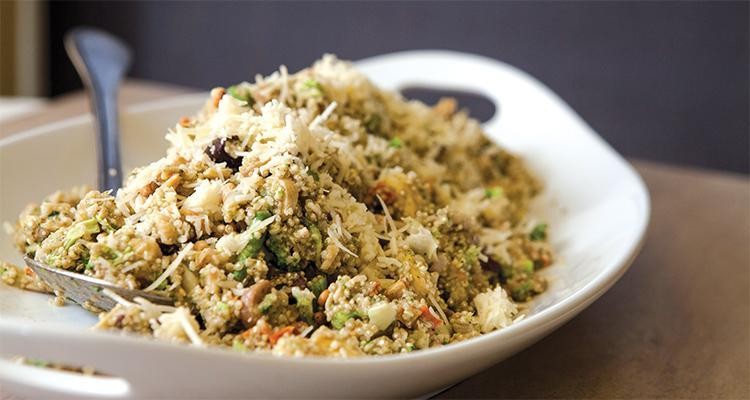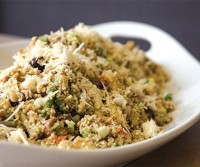 Mediterranean Quinoa Salad
Yield: 5 Servings
Prep Time: 10
Cook Time: 15
Total Time: 25
A yummy make ahead side dish for those busy weeknight meals!
Ingredients:
Directions:
Rinse quinoa and boil in lightly salted water for 12-15 minutes, or until tender and water is absorbed. Rinse again in cool water and set aside.
Make dressing by blending lemon juice, capers, mustard, and oil until smooth, scraping sides of blender if necessary. Add salt and pepper to taste. Fold in the olives, artichokes
In a large saucepan, heat olive oil on medium heat. Saute garlic until golden.
Add mushrooms, beans, carrots, chicken, and squash to pan and saute for 1 minute to toast.
Add the 1 3/4 cup of water, thyme, and tarragon, then simmer until water has evaporated. Stir occasionally, then sprinkle in the Chef's choice.
Combine warm ingredients with the quinoa and dressing and fold together. Allow to fully cool
Before serving, lightly toss with pine nuts and Parmesan cheese