Freeze Dried Honey Almond Chicken Salad
 While browsing the internet I came across a mouthwatering picture of a mayonnaise free chicken salad that I just had to try. I used my Shelf Reliance Freeze Dried Chicken & Celery and it was awesome!! I think the next time I try this recipe I will go lighter on the Dijon or maybe eliminate it all 
together for a sweeter salad.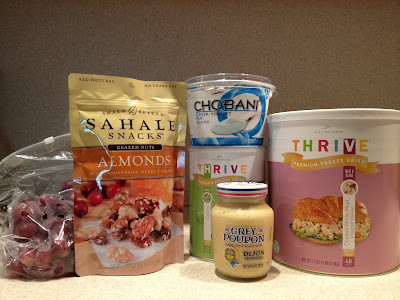 I love the flavor that the Greek yogurt added and the almonds were insanely good!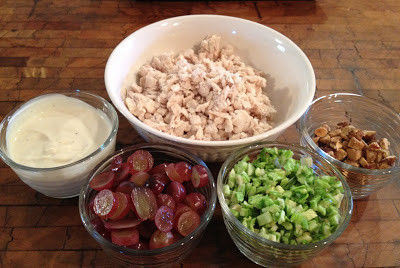 Using freeze dried ingredients along with fresh ingredients is easy and saves so much time and money.
You would never guess that they were freeze dried!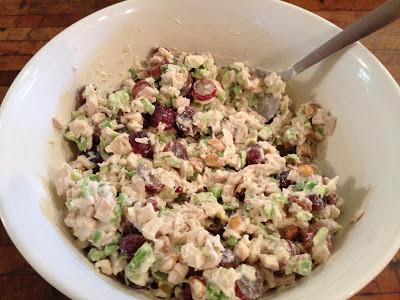 I added a little garlic to the dish.  It wasn't as sweet as I had anticipated
and the garlic brought out a nice flavor.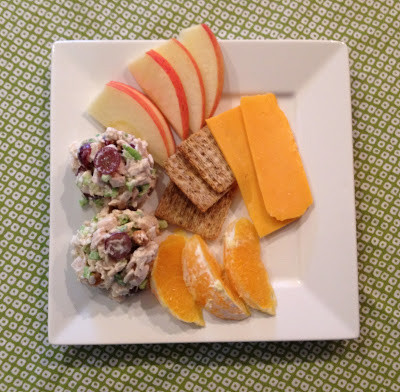 This was a great lunch and we used the leftovers for dinner. 
I toasted a few slices of bread and melted a little sharp cheddar
over top of the chicken salad…..yummy!

Ingredients:
3/4 cup red grape halves
1/3 cup honey-roasted almonds, chopped
For the dressing:
1/4 cup plain Greek yogurt
1-1/2 teaspoons honey
1-1/2 teaspoons Dijon mustard
salt & pepper
Mix re-hydrated chicken and celery with grapes and dressing.  Refrigerate for 20 minutes
before serving.
Recipe from Iowa Girl Eats