Vegetable Beef Stir Fry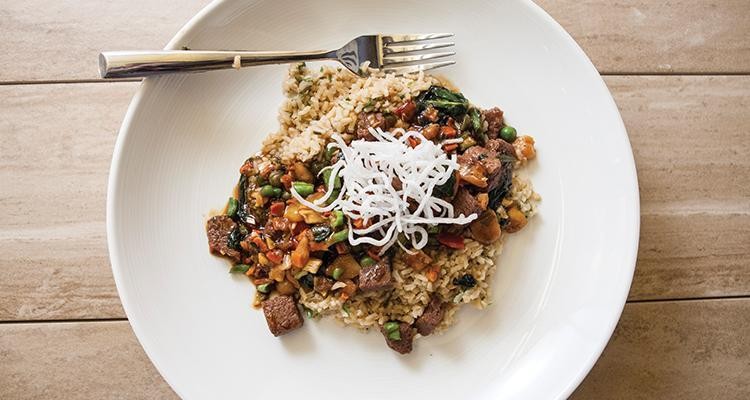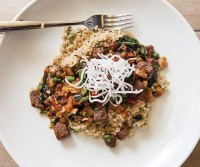 Vegetable Beef Stir Fry
Yield: 4 Cups
Prep Time: 15
Cook Time: 15
Total Time: 30
Ingredients:
Directions:
Begin by reconstituting the beef, set aside. Next, add all the vegetables together in a small bowl, reconstitute the vegetables and set aside.
Mix up all sauce ingredients in a bowl. Measure out 1/4 cup and pour over the beef, let marinate for 5-10 minutes.
* Rice: Saute the butter and garlic together and add the rest of the ingredients, bring up to a simmer and add in the instant brown rice. Cover and let simmer on low for 8-10 minutes. Let sit for 5 minutes.
While the rice is cooking, put wok on high heat and let preheat.
Add in sesame oil.
Drain the beef from the sauce (drain it into the bowl with the rest of the sauce), and stir fry the beef until lightly golden brown.
Add in the vegetables and saute.
Add in the sauce and simmer until thick.
Pour sauce over cooked rice.