THRIVE Freeze Dried Meat Sale
We have some awesome deals on our freeze dried meats.  These specials are while supplies last and can only be ordered through a consultant.
If you are interested in one or more of the packages simply drop us an email ( info @ carolinafoodstorage.com )and we will gladly enter your order.  Don't miss out, you will save over $23 per can!
The Premium Meat Package is on sale for only $204.99…….that's $141 in savings on each six pack.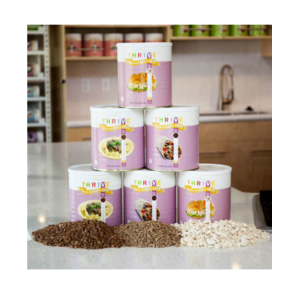 Click here for our recipes featuring our Chopped Chicken – Ground Beef and Roast Beef.