Buffalo Chicken Pizza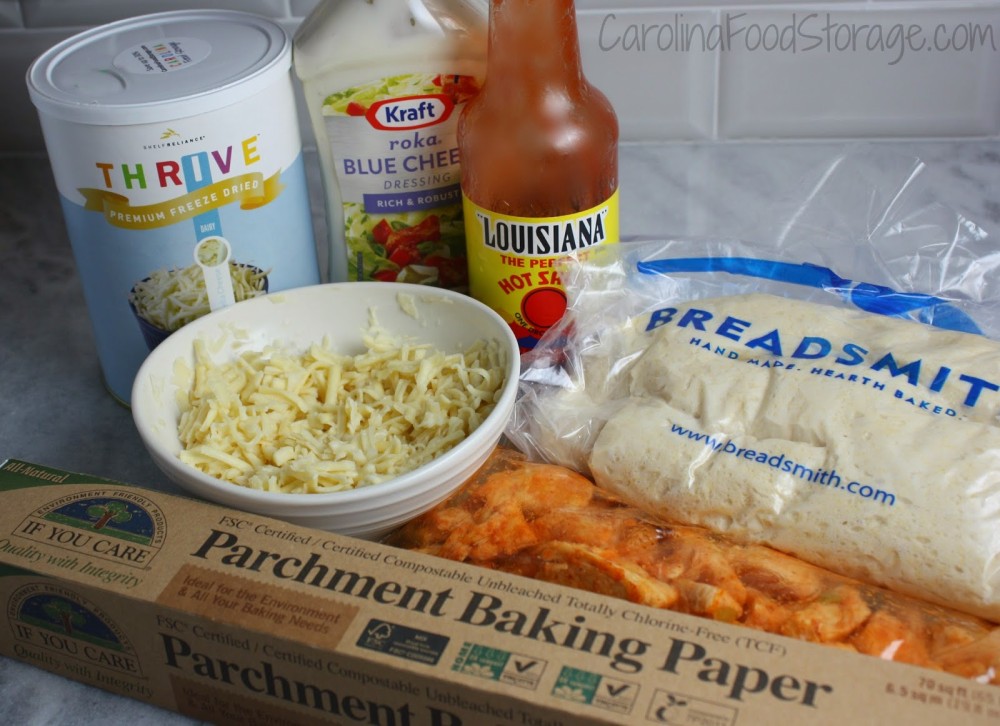 Recently I found out that I had a few food allergies.  This was upsetting news since I love some of the foods that I have a sensitivity to.  One of the foods that I am sensitive to is Soy.  At first I thought, hey this isn't so bad.  I only recently started eating edamame and I could give up sushi with soy sauce. But once I started digging into all of the things that have soy I was amazed.  It is in EVERYTHING!
So after some exhausting research I have found several places and foods that are safe for me to eat. We have been purchasing our breads from The Breadsmith and they are to die for!  We have been playing around with their pizza dough and it is just as yummy as the breads.
We decided to make a pizza using our fresh dough and our THRIVE ingredients.  This pizza was quick to prepare and oh so good.  The one downfall is that I didn't pay attention to the dressing and yep, you guessed it, the first ingredient was soybean oil!  Well lesson learned, I took two benadryl and knocked myself out after dinner.
That being said we will probably end up making this once a week or so with a soy free dressing!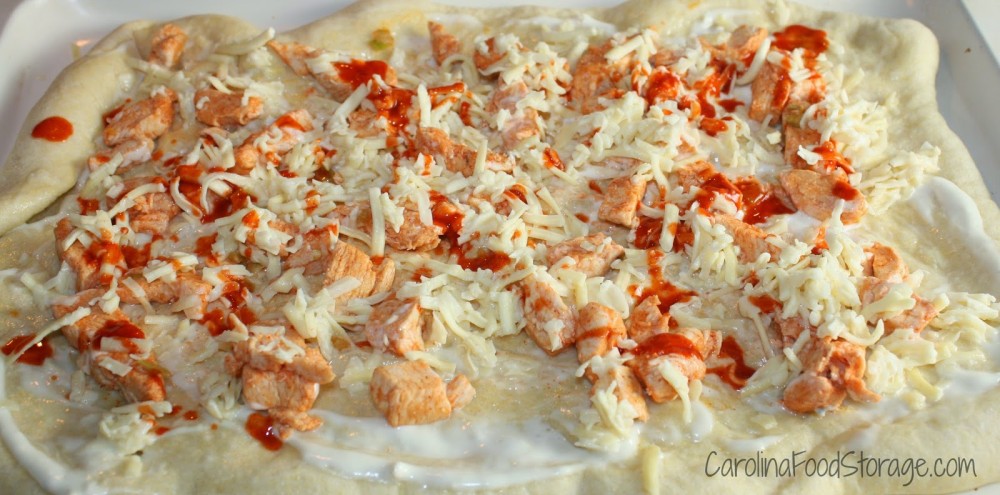 We precooked the dough before adding the toppings.  This allowed us to fully cook the dough without burning the toppings.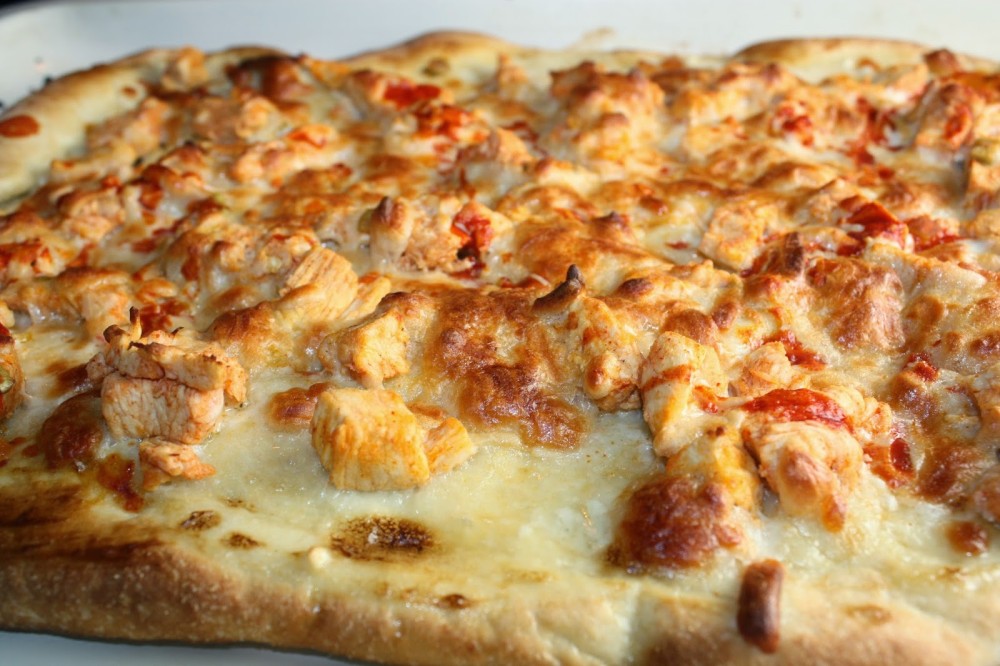 ingredients
1 package Breadsmith pizza dough
1 1/2 cups THRIVE freeze dried chicken slices
1 cup THRIVE freeze dried mozzarella cheese
2 tbs THRIVE freeze dried green chili peppers
3 tbs blue cheese dressing
hot sauce to taste
DIRECTIONS:
Preheat oven to 425 degrees & remove dough from fridge, bring to room temperature
Place chicken and chili peppers with 1/4 cup or so of hot sauce in a plastic bag along with 3/4 cup water to re hydrate
Combine mozzarella cheese and 1/4 cup water to re hydrate, stirring often
Once dough is at room temperature roll dough out on a cookie sheet or baking stone
Top dough with a light coating of olive oil and bake for 10-15 minutes
Remove dough from oven and cover dough with dressing then top with cheese and chicken
Bake for 10-15 minutes or until golden brown