THRIVE Tomato Sauce – Flatbread Pizza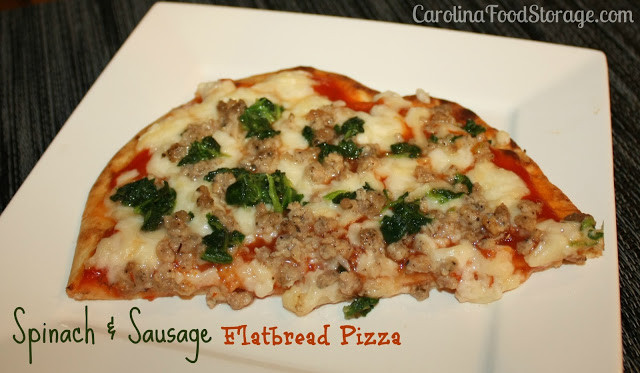 Looking for a quick dinner idea or after school snack to make for your family?  This flatbread pizza is quick & easy to make any time of the day.  Our new sauces let you make just the right amount needed for a recipe, eliminating wasted food.  I always hated opening a can of sauce for just a quick snack! You could make this on tortilla shells or on toast if you don't have any flatbread on hand. Enjoy….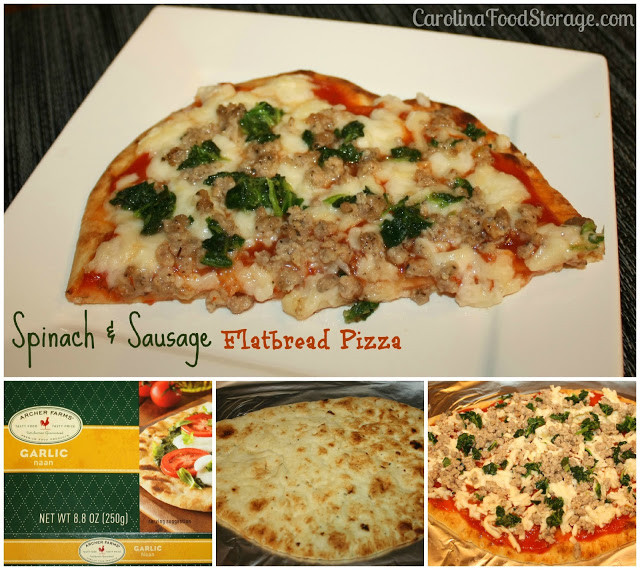 Ingredients:
1 piece Archer Farms Naan Bread (From Target)
3 Tbs Prepared THRIVE Tomato Sauce*
1/4 Cup THRIVE Freeze Dried Sausage Crumbles*
2 Tbs THRIVE Freeze Dried Spinach*
1/4 Cup THRIVE Freeze Dried Mozzarella Cheese*
*Prepared or Rehydrated

Place naan bread on a baking sheet and lightly coat with oil.  Bake in oven on 350 for 3 minutes.  Remove and top with sauce, cheese, sausage and spinach and bake for an additional 5 minutes or until cheese is melted and bread is golden brown.