THRIVE Italian Pesto Pasta
Tonight we enjoyed a great crock pot dinner that took only minutes to prepare.  I love being able to throw a bunch of ingredients in the pot and forget about it.  We can focus on our task for the day and come home to a warm dinner waiting for us.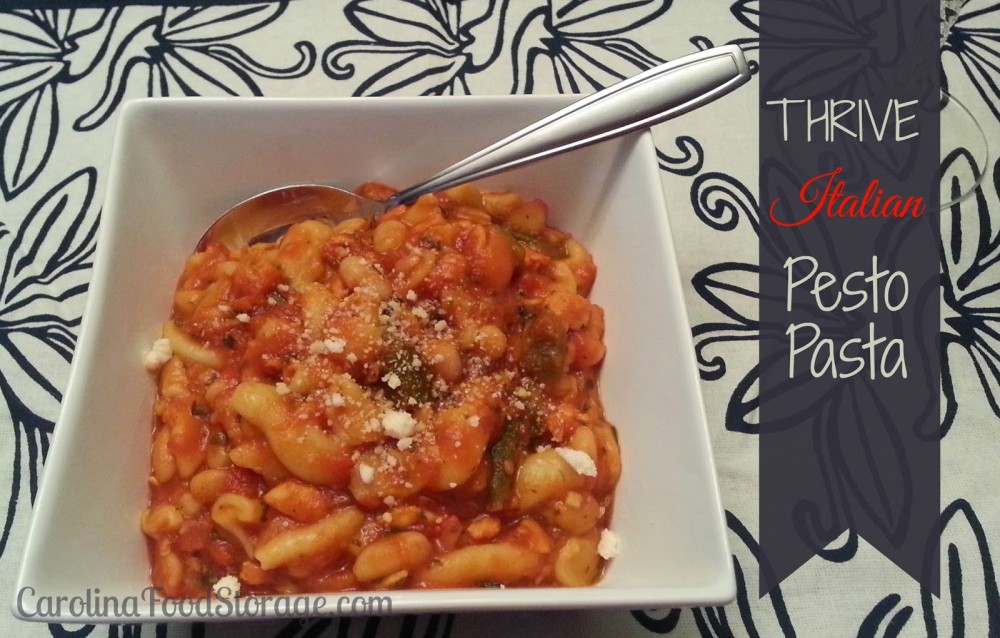 ingredients
1 cup thrive macaroni
1 cup thrive freeze dried chopped chicken*
1 cup thrive freeze dried spinach
1/2 cup thrive freeze dried green beans
1 tbs thrive Italian seasoning
1 28oz can of crushed tomatoes
1 can white navy beans
1 tbs chopped fresh garlic
1 tbs basil pesto
2 tbs olive oil
Combine all ingredients except pasta into crock pot and cook on low for 4 hours.  Cook macaroni in a medium sauce pan for 8 minutes, drain and then mix with tomato sauce and serve.
*rehydrated