Sinful Potato Casserole
Spinach, butter, potatoes, sour cream & cheese… need I say more?  When you are in the mood for a little bit of comfort food this definitely hits the spot. This is a great recipe that can be made using 100% dry food storage ingredients.  Since they can be easily stored in your pantry you will always have what you need on hand to make this casserole.  Give it a try, its sure to become a family favorite.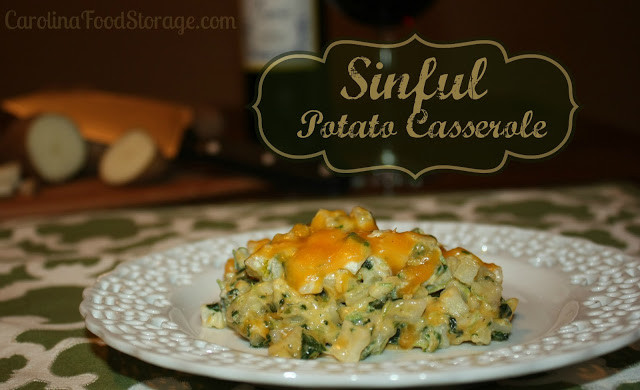 Ingredients:
Preheat oven to 325 degrees.  Boil potato chunks and onions for 10 minutes or until tender.  Remove and drain in colander. Combine sour cream and butter powder with water and set aside.  Mix potatoes with the remaining ingredients and top with cheese.  Bake uncovered for 15-20 minutes.
*Rehydrated