Shelf Reliance Hearty Corn Soup
This is a great soup recipe that uses 100% food storage ingredients.  It would also make a wonderful gift jar, package it to take on a camping trip or just have some mixed up in a container for a quick weeknight meal.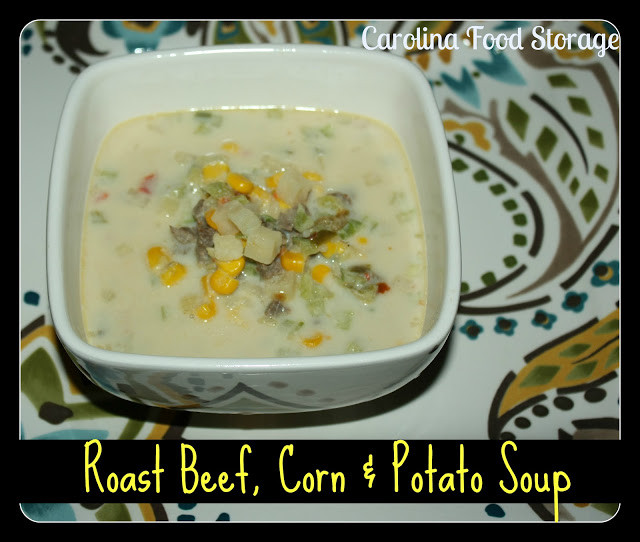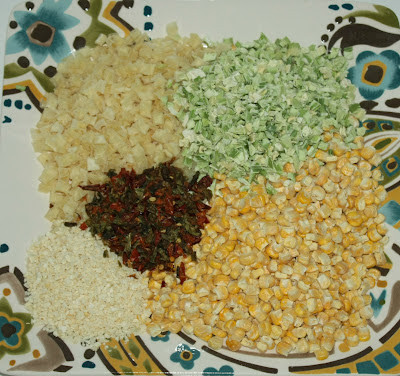 Here is a picture of the dry ingredients used.  At first I wasn't planning to add the roast beef so it is not pictured.  I am glad that I made the addition, it gave the soup a great hearty flavor!  I think that adding cheese would also be a nice addition to this soup.
Ingredients:
3 Cups Water
Combine all ingredients into a large saucepan, add salt and pepper to taste.  Simmer on low for 30 minutes stirring occasionally……enjoy!
*Rehydrated