THRIVE Life Chicken And Salsa Tortilla Bowls
I love recipes that are easy to throw together in the crock pot for a weekend meal.  With busy schedules and short weekends who wants to spend extra time on dinner?  Since THRIVE ingredients are already cooked and chopped your prep time is only about three minutes!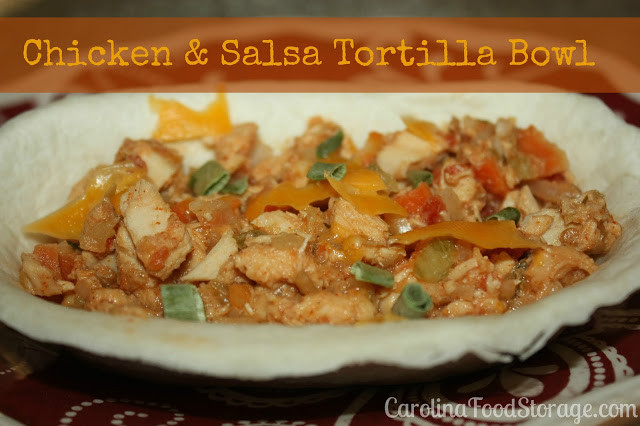 Ingredients:
3 1/2 cups thrive freeze dried chopped chicken
1/3 cup thrive chopped onions
1/2 cup thrive freeze dried celery
1/2 cup thrive carrot dices
3 cups water
1 3/4 cups prepared fresh salsa
1 package taco seasoning
Combine all ingredients in a crock pot or large sauce pot and cook over medium heat for 20 minutes. Cook longer for a more flavorful dish.  Garnish with green onions and cheese.  Serve with tortilla chips or these cute little tortilla bowls.