White Chicken Chili with Freeze Dried Chicken
 With this cold snap I thought tonight was a perfect time to enjoy a warm bowl of chili.  This is one of my favorite dinners and it is super easy to make.  I used canned beans and sour cream that I had on hand although you can substitute with Shelf Reliance THRIVE Small White Navy Beans, Sour Cream Powder and Freeze Dried Green Chili Peppers!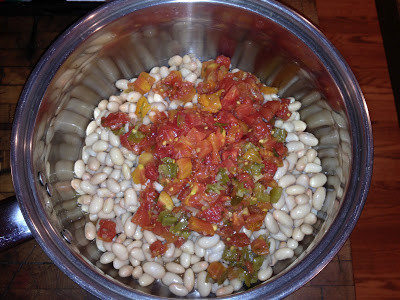 I usually cook this in a crock pot, tonight being a 
work night, I just heated the chili on the stove.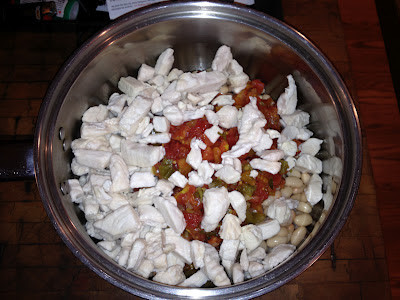 These are Shelf Reliance's new Freeze Dried Seasoned Chicken Slices!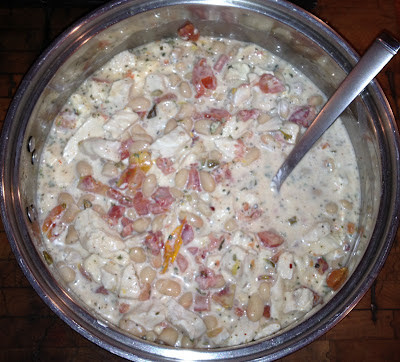 So yummy!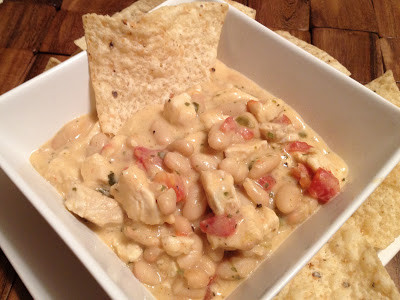 Ingredients:
2 10 Ounce Cans Great Northern Beans Drained
1 10 Ounce Can Rotel Fiesta/Mexican Tomatoes 
1/2 Cup Sour Cream
1 Package McCormick White Chicken Chili Seasoning
1/2 Cup Water
Combine ingredients in a large sauce pan or crock pot.  Add just enough water to cover ingredients.  Cook on medium heat for 30 minutes or on low for 1-2 hours.