THRIVE Life Buffalo Chicken Rice
If  you love hot dishes this one is for you.  I love how well the Alfredo sauce goes with the hot sauce and this meal couldn't be easier to make! I like to make this casserole as a main dish although you can leave the chicken our and serve the rice as a side.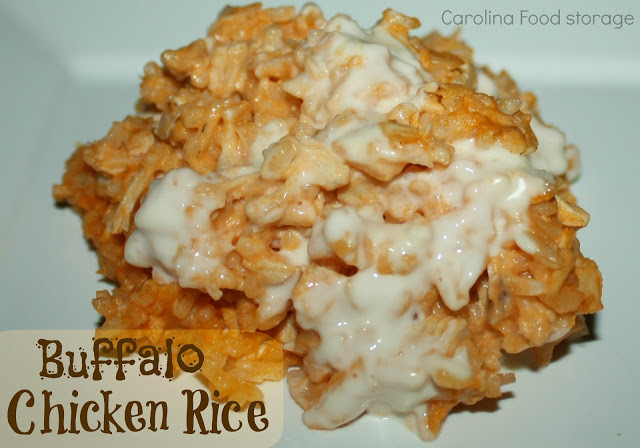 1 Cup THRIVE Instant White Rice
1 Cup THRIVE Freeze Dried Chopped Chicken*
1/2 Cup Alfredo Sauce
1/4 Cup Franks Red Hot Sauce
In a large saucepan combine 1 Cup rice with 1 cup water and bring to a boil.  Cook for 3 minutes or until the rice has absorbed all of the water and remove from heat.  Mix together rice, chicken, Alfredo sauce and hot sauce.  Pour into a 9″ square pan or small loaf pan and bake for 15 minutes.  You can add a little extra sauce if you want the rice creamier.
*Rehydrated
Shared with Sixsistersstuff.com, Adorned from above