THRIVE Express ~ A Natural and Delicious Addition To Your Pantry
Shelf Reliance has outdone themselves again with the launch of THRIVE Express. Their new line of entrees, soups and sides healthy easy meals in minutes.
I am so happy to have an alternative to the traditional pre-packaged meals that are full of ingredients that I cant even recognize. In addition to being healthy they also have an incredible shelf life of 5-10 years!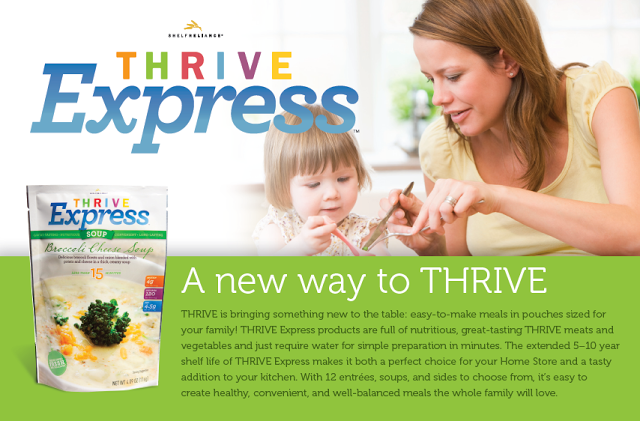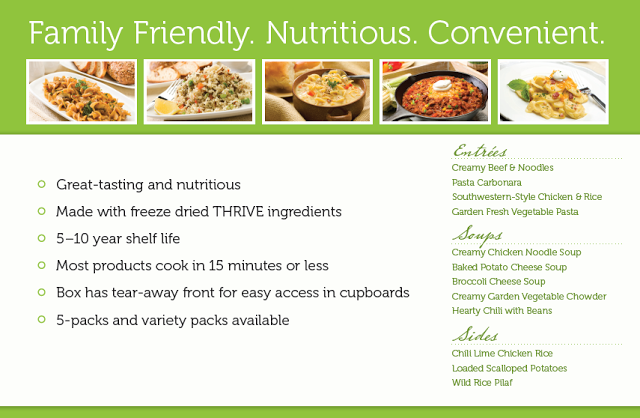 THRIVE Express is available in five packs of each soup, entree or side. You can also try one of each variety with the 12 pack sampler for $84.99 (Q club price)

Click here to shop my online store for the very best prices!

Q Club Prices
Broccoli Cheese Soup $31.99

Baked Potato Cheese Soup $31.99

Southwest-Style Chicken and Rice $36.99
Hearty Chili with Beans $36.99
Creamy Chicken Noodle Soup $31.99

Creamy Garden Vegetable Chowder $31.99

Pasta Carbonara $31.99

Wild Rice Pilaf $22.99

Creamy Beef and Noodles $36.99

Creamy Garden Vegetable Pasta $31.99

Chili Lime Chicken Rice $31.99
Loaded Scalloped Potatoes $27.99