Spinach & Feta Twice Baked Potato Made With THRIVE Freeze Dried Foods
THRIVE freeze dried chicken dices are one of my most favorite items in the Shelf Reliance line.  They re-hydrate quickly and taste just like fresh cooked chicken.  This is a nice twist on the traditional twice baked potato made with cheddar cheese.  The feta and spinach have such a wonderful flavor together.  I can't wait to make this recipe again!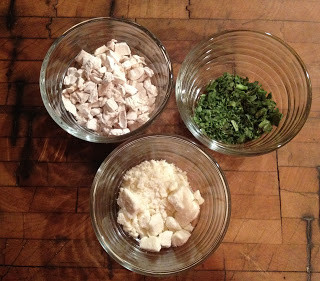 My chicken and spinach before re-hydrating along with a
generous portion of feta cheese!!!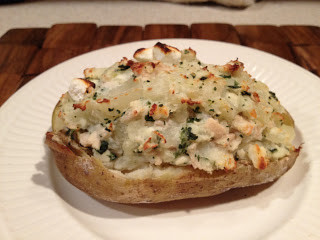 1/4 Cup Shelf Reliance Freeze Dried Chicken Dices*
2 Tbs Shelf Reliance Freeze Dried Spinach*
2 Tbs Feta Cheese
2 Tbs Sour Cream
1 Medium/Large Baking Potato

Wash one large baking potato and wrap in aluminum foil.  Bake for 30 minutes on 475.  Remove from oven and cut the top of the potato off.  Hull out the potato with a spoon leaving the skin in tack.  In a bowl combine remaining ingredients until blended. Stuff mixture back into the potato skin and bake for an additional 25-30 minutes.  

* Re-hydrated