Homemade Food Storage Pizza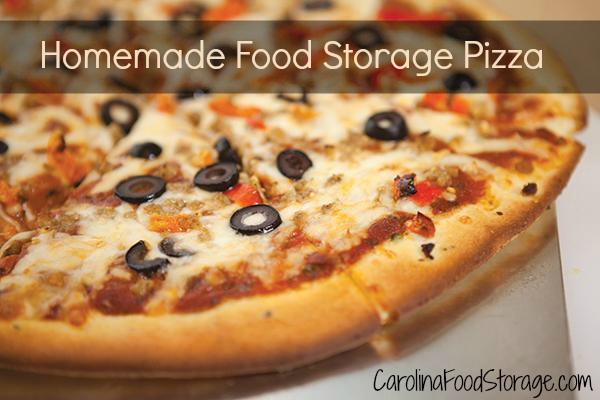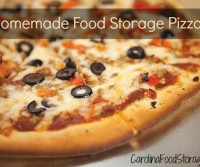 Homemade Food Storage Pizza
Ingredients:
Dough
Sauce
Toppings
1/4 c. water
2 c. mozzarella cheese
1/4 c. black olives, sliced
Directions:
Add water and yeast to mixer with dough attachment. Add bread mix and turn mixer to low. Once dough comes together, increase speed slightly and let knead for about 5 minutes.
Place dough in a greased bowl. Cover with plastic wrap and let double in size (about 1 hour).
Combine sausage, onions, peppers, and water and allow to reconstitute.
For sauce, boil water and add sauce mix and basil. Allow to simmer for 1–2 minutes. Set aside.
Roll out dough to make pizza crust. Mix melted butter with garlic and Italian blend. Brush pizza pan with mixture, press dough onto pan, and brush dough.
Spread sauce over pizza dough. Top with cheese, THRIVE toppings, and olives.
Bake at 450°F for 13–16 minutes or until crust is lightly browned.