THRIVE Life: Creamy Pasta Primavera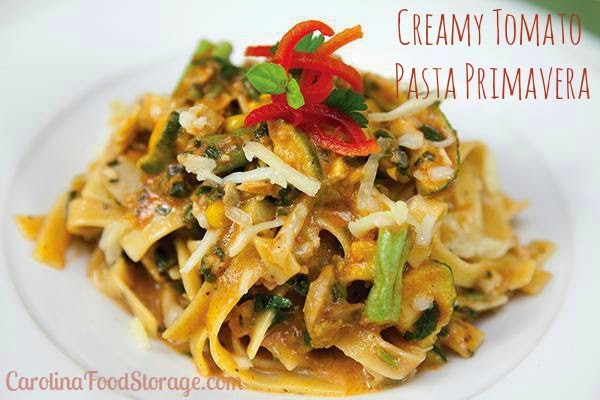 Ingredients:
Directions:
Cook egg noodles in salted water until al dente. Cool and set aside, slightly oiling the noodles to prevent sticking together.
Add all the vegetables to a bowl and cover with water to reconstitute. Allow to sit for 10 minutes and then drain any excess water.
In a large preheated sauté pan, caramelize the garlic and butter. Add the drained vegetables and sauté until the vegetables are slightly browned.
De-glaze the pan with the white wine.
Add the chicken bouillon, tomato powder, and water. Allow mixture to simmer for a few minutes and reduce by two-thirds.
Add the cream and stir well; bring to a simmer and reduce until thickened.
Add the noodles and toss with the sauce.
Fold in the herbs, seasonings, and cheese. Add salt and pepper to taste.
Recipe by Chef Todd