THRIVE Life Basil Pesto Rice and Beans
I tend to be one of those people that cooks the same dishes week after week.  I have been on the lookout for some new side dish recipes to change it up a bit.  This recipe has a very unique taste and is a refreshing option to my old standbys.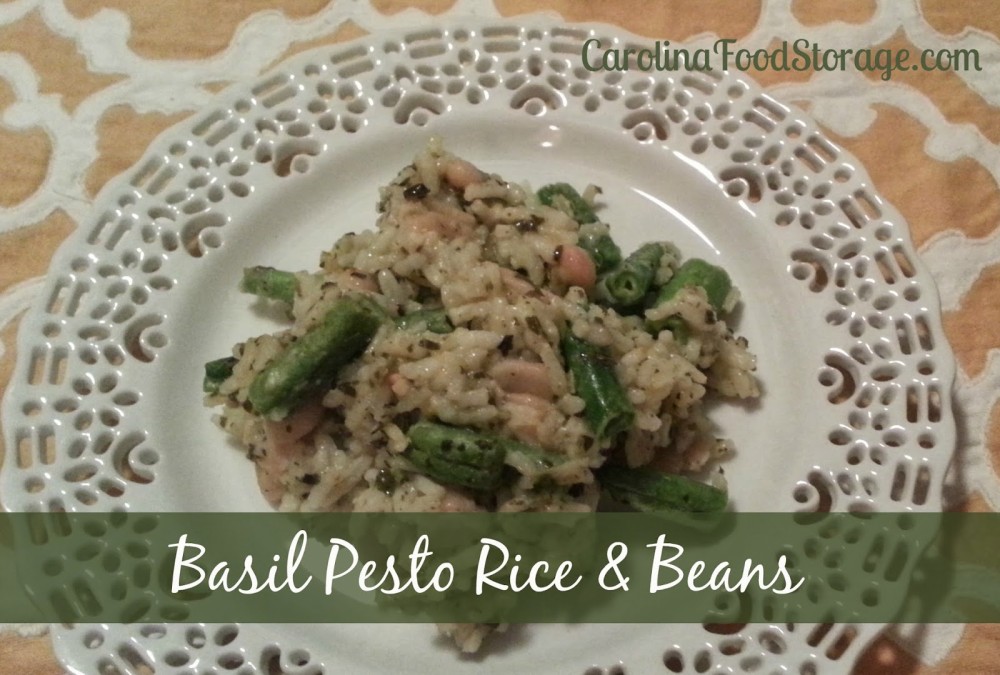 Using THRIVE freeze dried ingredients along with some of my canned groceries this side cant get much easier to make!
ingredients
1 can great northern beans
2 cups thrive instant white rice
1 tsp thrive chicken bouillon
1 cup thrive freeze dried green beans*
1 cup thrive freeze dried chopped chicken*
1/4 cup basil pesto
Combine rice, bouillon and two cups of water in a medium sauce pan. Bring to a boil for approximately three minutes until water is removed, stir frequently.  Combine rice with remaining ingredients in an oven safe casserole dish and bake on 350 for 15 minutes.  If desired top with mozzarella or Parmesan cheese.