Shelf Reliance Buffalo Chicken Dip
Super Bowl Sunday wouldn't be complete without a yummy buffalo dip.  This creamy dish has just enough heat to keep you coming back for more. Making this dip with the help of Shelf Reliance ingredients makes it super fast and easy to prepare.  The added celery and green onions give it that little extra flavor that is oh so good! I could devour the whole bowl myself!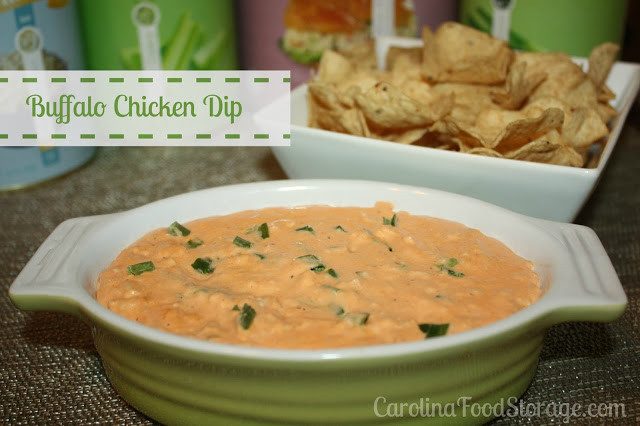 1 1/2 Cups THRIVE Freeze Dried Chopped Chicken*
1/2 Cup THRIVE Freeze Dried Mozzarella*
2 Tbs THRIVE Freeze Dried Celery
2 Tbs THRIVE Freeze Dried Green Onions
1 8oz Package Cream Cheese Softened
1/2 Cup Ranch Dressing
1/2 Cup Franks Red Hot Sauce 
*rehydrated

Heat oven to 400 degrees. Combine all ingredients in a large oven safe bowl and mix well until blended.  Bake for 20-25 minutes.