THRIVE Italian Wedding Soup
We love making soups on cold winter nights, and lately we have had plenty of opportunities for soup night!  This recipe is easy and it makes a lot.  Just add the dry ingredients, boil and enjoy! We usually take the leftovers to work in a thermos for lunch along with some sliced cheese and Italian bread.  You can also add other greens like kale if you want a little extra flavor.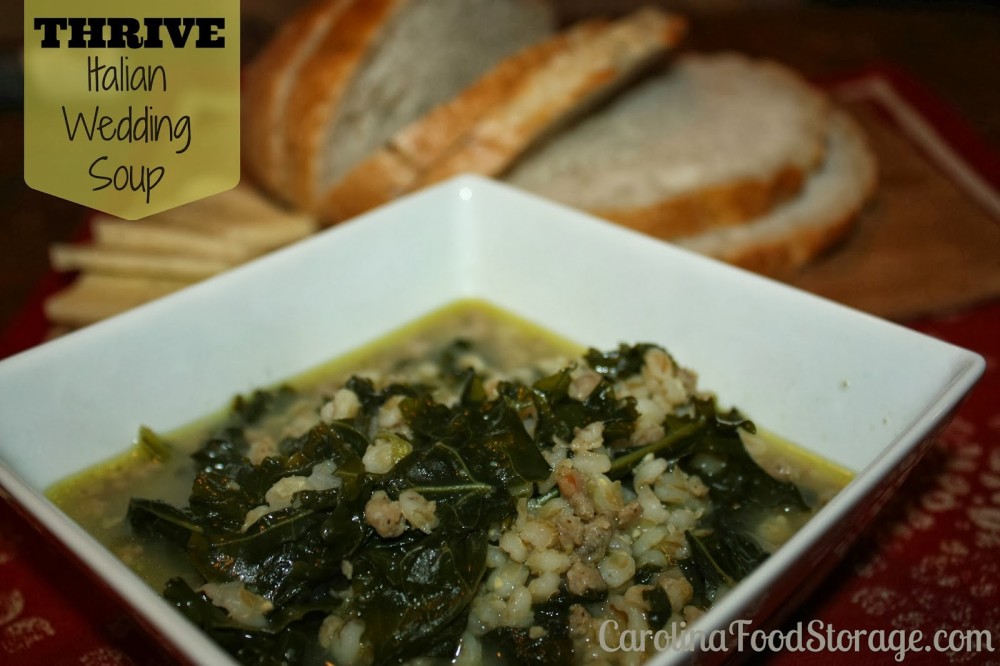 1 Cup thrive pearled barley
2 cups thrive freeze dried spinach
1 1/2 cup thrive freeze dried sausage
6 tsp thrive chicken bouillon
salt and pepper to taste
Add barley to 3 cups of boiling water and cook for 40 minutes or until barley is tender.  Combine barley with remaining ingredients and 6-8 cups of water (depending on how thick you like your soup).  Simmer on low for an hour.