THRIVE Life Savory Leftover Wraps
How many times have you ended up with extra mashed potatoes or too much ground beef?  Don't let them go to waste, toss them into a tortilla and enjoy a quick meal on the go!  Even if you don't have leftovers these tasty wraps are quick and easy to make with THRIVE ingredients.
I made these tortillas with deer meat but our freeze dried ground beef would be just as yummy.  I seasoned the meat with our Chef's Choice Seasoning.  It has quickly become one of my favorite seasonings.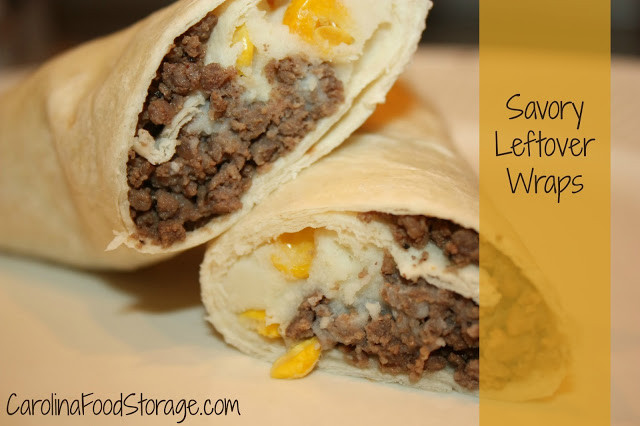 For these wraps I combined ground deer meat with our potato beads and sweet corn. They would also be great topped with cheese or grilled on a skillet.  If you love gravy you could use it as a dipping sauce! Enjoy…..