THRIVE Mexican Beef & Rice Casserole
I am sure you have had those nights when you don't feel like cooking and are tired of eating out.  This casserole is an easy go to meal for those nights. It only takes 5 minutes of prep time and has 5 ingredients!  We eat this as a main dish casserole and take the leftovers, wrap them in tortilla shells and pack them for our lunch.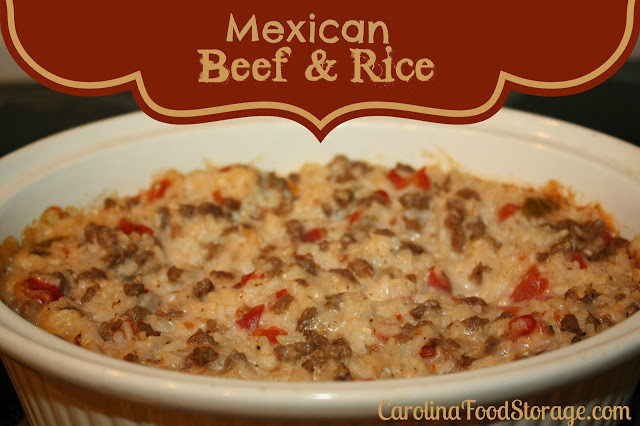 Ingredients
2 cups thrive freeze dried ground beef
2 cups thrive instant white rice
1 tbs thrive freeze dried onion dices
1 can Rotel tomatoes
1 can white queso dip
Preheat oven to 350 degrees and spray a large casserole dish or 9 x 11 with a non-stick spray.  Bring 2 cups of water to a boil then add rice.  Cook for 3-4 minutes, meanwhile combine 2 cups boiling water with ground beef.  Drain beef then combine with cooked rice, tomatoes (undrained) and queso.  Bake for 20 minutes.