Savory Chopped Chicken Sandwich
A few weeks ago I was introduced to a line of spices and mixes called Country Gourmet Home and man are they good!  I used half a package of their Pulled Pork Seasoning and mixed it with 1 1/2 cups of THRIVE freeze dried chicken.  The result was a quick dinner with an incredible flavor.
I warmed up my chicken in a small crock pot for about 45 minutes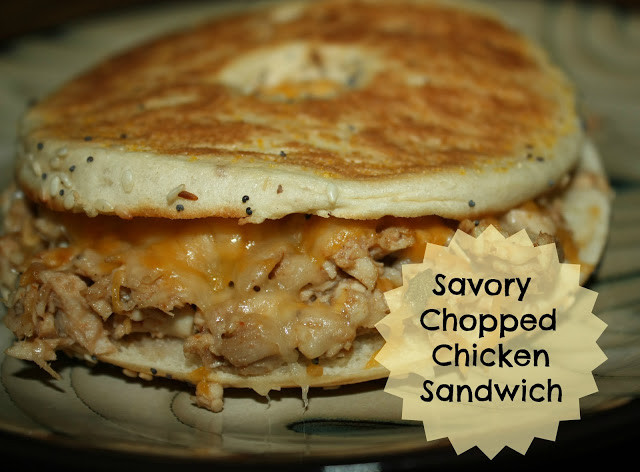 Ingredients
1 1/2 Cups THRIVE Freeze Dried Chopped Chicken
1/2 Package Country Gourmet Home Pulled Pork Seasoning
1 1/4 Cups Water
Combine all ingredients in a small pot or crock pot and cook on medium low heat for 30-45 minutes.  Drain excess water.  Serve as a toasted sandwich, over rice or just by itself!