Summer Squash Casserole
Even after canning all day I still ended up with a load of Squash & Zucchini.  I decided to make my delicious Squash Casserole.  This is a very easy recipe.  It's a little time consuming cutting up all of the ingredients but it is well worth the work and the leftovers taste great.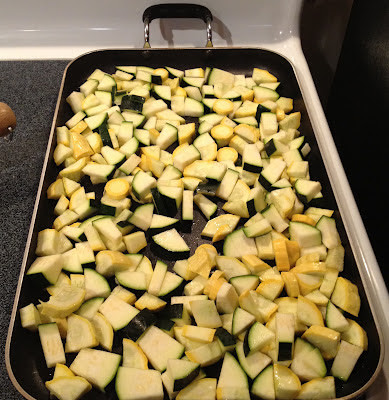 I cut my squash and zucchini into half inch to one inch squares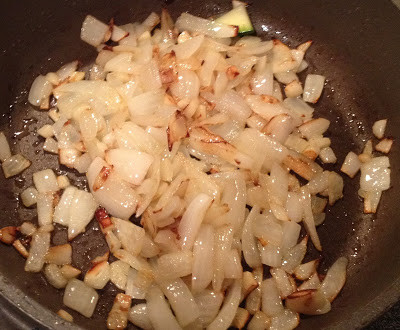 While I am busy cutting my veggies I start browning the onions and garlic.  By this time
the house is already starting to smell great!
Once everything is browned I add sour cream, salt and pepper.  I mix it in the
same dish that I baked the casserole in.  No need to dirty up extra bowls!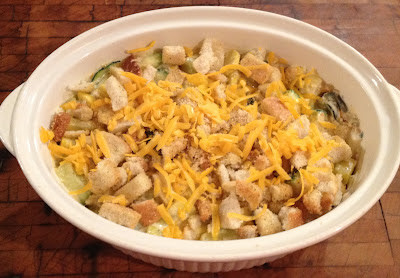 I then top the casserole with crushed croutons and a little bit of extra cheese.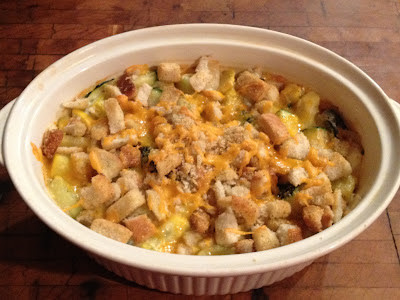 Bake on 350 for 20 minutes and enjoy!!
Ingredients:
2 Tbs Olive Oil
8 Cups Diced Squash & Zucchini
1/2 Vidalia Onion Diced
4 Garlic Cloves Minced
2/3 Cup Sour Cream
1 Cup Crushed Croutons
Salt & Pepper To Taste
Preheat oven to 350 degrees.  Brown onions and garlic in a small pan, set aside.  Cook squash and zucchini in a skillet on medium high heat until veggies are tender and starting to brown.  Once cooked combine squash and zucchini with your onions and garlic.  Mix in the cheese, sour cream and salt & pepper.  Top with croutons and bake for 20 minutes.