Shelf Reliance Water Storage Kit
Shelf Reliance has just released a new water storage kit including the Seychelle Water Filtration Pump! This kit is $107.80 for Q club members. If you are not on the Q please contact me to receive this discount.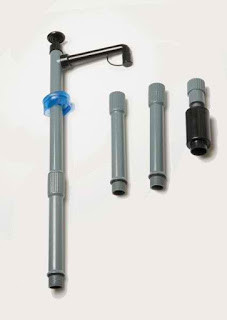 The Pure Water Pump is ideal for pumping filtered water from any reservoir – 2 1/2 gallon to 5 gallon bottles, 20 to 50 gallon drums, a tub, storage tank, pond, pool, river, lake or virtually any type of container!
It's great for every day use; camping, travel or emergency use. It breaks down into two separate easy-to-carry components that fit into any backpack. The pumping system is powerful – delivering 60 PSI at point of contact.
Key Features:
Provides up to 100 gallons of filtered water.
Easy to use!
Installs in seconds!
Lightweight, durable, reliable! Now with BIOSAFE®, removes up to 99.99% of bacteria, virus, contaminants and pollutants.
The pump uses the Advanced filter which is made of the same media as the Standard filter that features BIOSAFE® with the addition of EPA approved iodinated resin (EPA Reg #: 35917-2).
Extensively tested by independent laboratories using EPA/ ANSI protocols and NSF Standards 42 and 53.
Removes/reduces Organics and In-Organics such as DDT, PCBs, THMs, Lead, Copper, Mercury, Arsenic and Chromium 6, as well as pathogens such as Guardia, Cryptosporidium and E- Coli Bacteria.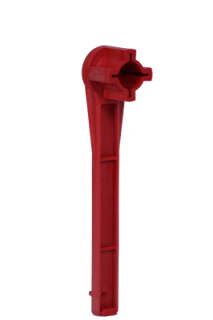 This bung wrench allows for easy water storage
access. It works with all barrel sizes and can also be used as gas shutoff tool. Be sure to purchase one of these with your water storage system so you can safely access it in a time of need.
Features:
Works with all barrel sizes
Gas shutoff function
Provides easy water storage access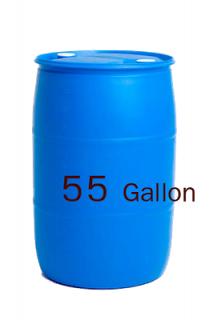 Water is most important during an emergency. Use this large container to store up to 55 gallons of water. Purchase with a
bung wrench
,
water treatment
, and
siphon hose
. This container is food grade and BPA free and safely stores water by keeping it free from outside contaminants.
Features:
Made from high-density polyethylene (food grade/ BPA Free).
Comes in blue color to restrict light, which helps to control the growth of bacteria and algae.
Weight when full is approximately 480 lbs.