Food Storage Mexican Chicken Soup
Earlier this week we had the best chicken soup from our local Mexican restaurant.  That night we decided to try and recreate the soup using only our THRIVE food storage ingredients.  With the exception of lime juice we succeeded!
The soup turned out delicious and even though the original had avocado we didn't miss it too much.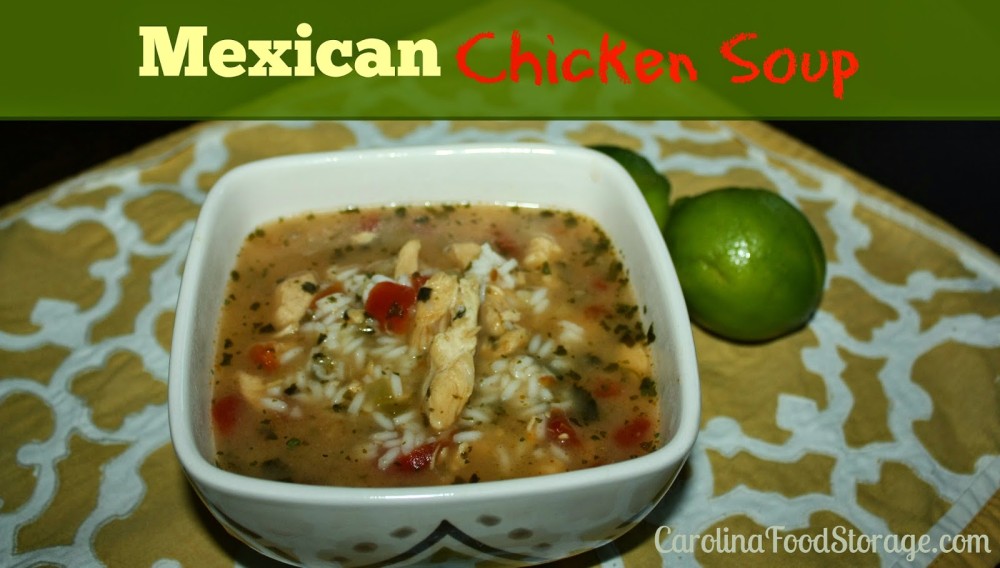 ingredients
3 cup THRIVE freeze dried chicken slices
1 cup THRIVE freeze dried tomato dices
1/2 cup THRIVE freeze dried spinach
1/2 cup THRIVE freeze dried celery
1/2 t THRIVE dehydrated onions
2 tbs THRIVE freeze dried cilantro
6 t THRIVE chicken bouillon
1 1/2 cup THRIVE white rice* prepared
lime juice to taste
combine all ingredients except for rice in a large crock pot with 7 cups of water.  cook on low heat for 3-4 hours.  an hour before serving add cooked rice and lime juice.