Fire Roasted White Chicken Chili THRIVE Life
In our house we are all for one pot meals that are quick and tasty. We often make this with all dried or canned ingredients while we are camping.  It is so easy to pack the ingredients and hit the road without worrying about refrigeration!  The combination of creamy sour cream with the spice of fire roasted tomatoes makes a perfect pair.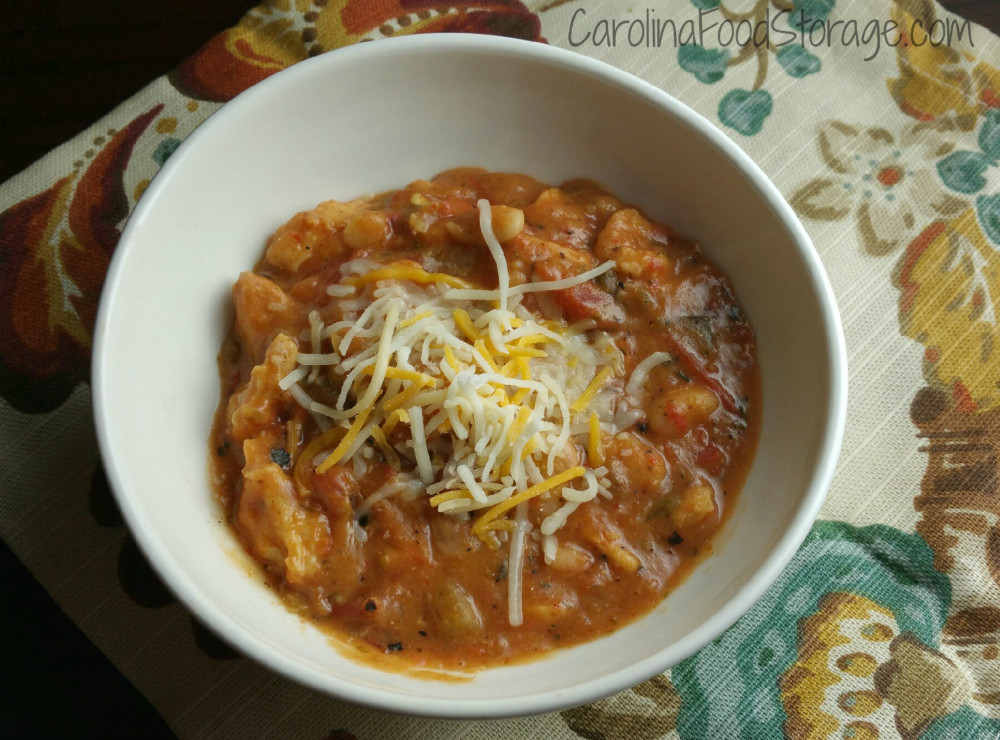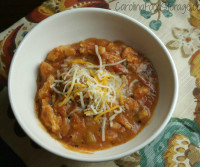 Fire Roasted White Chicken Chili
Yield: 6 Servings
Prep Time: 5
Cook Time: 15
Total Time: 20
If you are looking to spice things up this will please your palate!
Ingredients:
1.5 C THRIVE Freeze Dried Chicken Slices
1 Can (14.5oz) Fire Roasted Tomatoes – With or Without Chilies – Undrained
1 Can (15oz) Great Northern Beans or Navy Beans – Drained
1 Package McCormick White Chicken Chili Seasoning
1 Cup Water
Directions:
Combine all ingredients into a large pot over high heat.
Once boiling turn down to simmer for 10 minutes or unit chicken is fully hydrated.
This recipe can be made in the crock pot, cooking for several hours if desired.