21 Day Fix Recipe – Broccoli Fruit Salad
I recently started the 21 day fix and have been playing around with different recipe ideas incorporating my THRIVE Freeze Dried ingredients. Since all THRIVE foods are already chopped and the meats precooked it saves me so much time on meal prep!
Here is a quick and easy salad/slaw that is sure to be a summertime favorite…..enjoy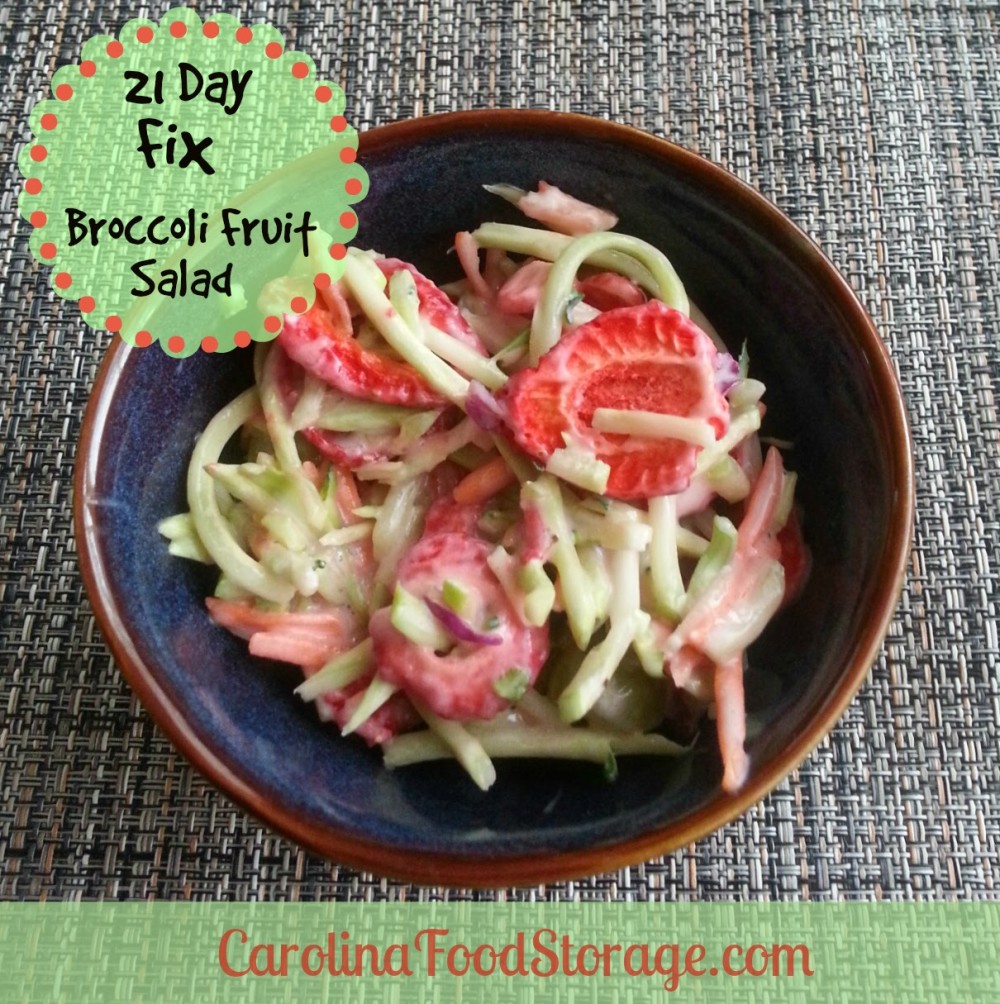 ingredients
2 green containers broccoli slaw
1 purple container chopped grapes and freeze dried strawberries
2 tbs Marzetti Simply Dressed pomegranate vinaigrette
1 tbs plain greek yogurt
mix all ingredients and serve immediately.