THRIVE Life No Wok Stir Fry
Its summer time and that means vacations, whether week long or just a few days they can sure tire you out. We just arrived home from a short trip to the mountains and after unpacking and cleaning, dinner was the last thing we wanted to worry about.
We decided to rummage through the pantry and throw a few quick items together and this stir fry did the trick.  Well, imitation stir fry considering that I only had to boil water and dinner was ready in 10 minutes.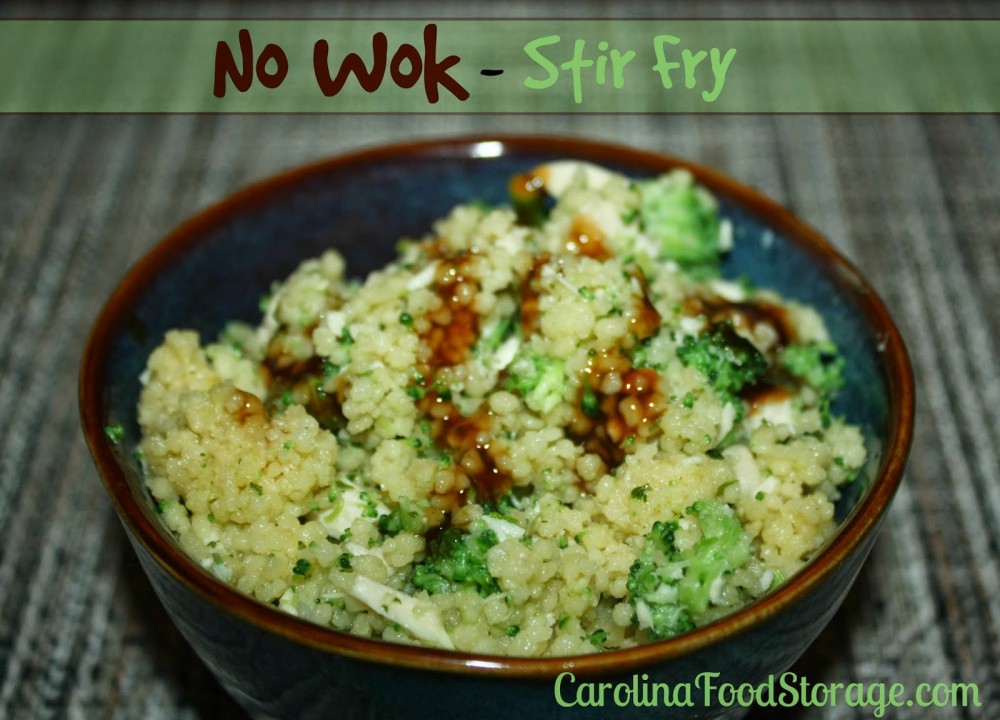 ingredients
1 box near east chicken herb couscous
1 cup thrive freeze dried chicken
1 cup thrive freeze dried broccoli
buffalo wild wings teriyaki sauce or similar brand
combine couscous and spice package in 1 1/4 cups water.  bring to a boil, add couscous, remove from heat and cover for five minutes.  meanwhile re-hydrate broccoli and chicken in a small bowl with hot water.  once couscous is done combine all ingredients and top with teriyaki sauce and warm in microwave or oven and enjoy.