Shut Your Mouth Taters and Sausage
The other night we were getting ready to grill some chicken and couldn't decide on a side dish.  I had a bag of potatoes that were in desperate need of being used.  I had heard of recipes that used bacon and honestly the thought of mixing in raw bacon with my potatoes made me feel a little queasy. We decided to test out a new idea by combining diced potatoes with our freeze dried sausage.  It was so freaking good!  It  reminded me of my friend Jennifer, I knew if she were there to taste it her first comment would have been "shut your mouth"!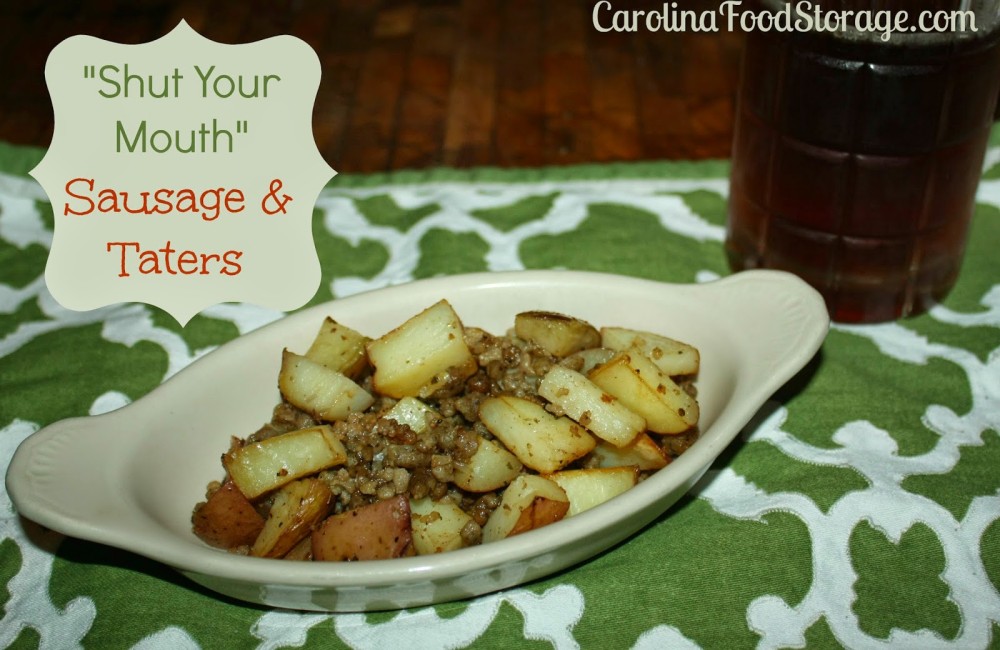 ingredients
5-6 small red potatoes diced
1/2 cup thrive freeze dried sausage crumbles*
thrive chef's choice seasoning to taste
1/2 tbs olive oil
combine all ingredients on a cookie sheet and cover.  bake on 375 for 30 minutes stirring occasionally. uncover and cook for an additional 15 minutes or until potatoes are golden brown.
*rehydrated
Note – you could also use this recipe with thrive dehydrated potatoes