Frogmore Stew THRIVE Style
Last night for Jamie's Birthday he requested Frogmore Stew.  I decided to mix it up a little and use some of our THRIVE ingredients.  Instead of using Old Bay I added Chef's Choice for the seasoning.  In addition I sprinkled a few red pepper flakes for some extra heat.  I also used our THRIVE dehydrated potatoes instead of small red potatoes.  By changing the potatoes I saved myself about 15 minutes of extra cooking time.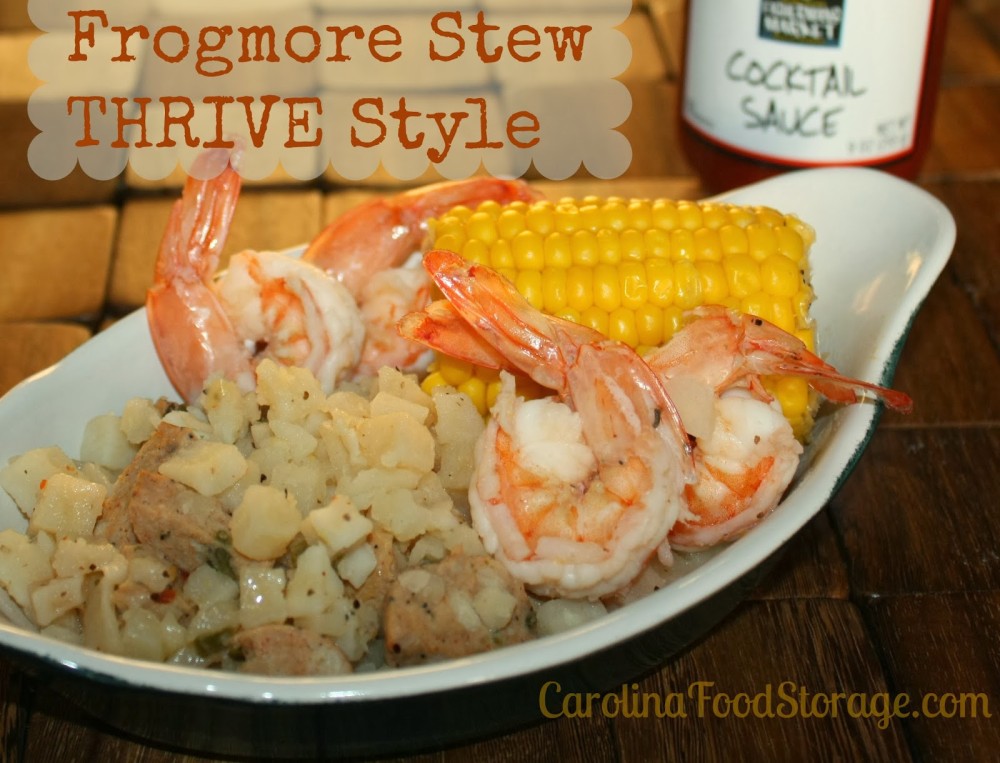 We were very pleased with the flavor and I will definitely be using Chef's Choice for my Frogmore Stew in the future.
ingredients
2 cups thrive dehydrated potato chunks
1/2 tbs thrive chef's choice
3 chicken or turkey sausage links (fully cooked)
1 lb fresh shrimp
6 mini ears of corn
Bring 8 cups of water and seasonings to a boil in a large stock pot.  Add sausage and potatoes, boil for 5 minutes then add corn and boil for an additional 10 minutes.  Be careful to not overcook the potatoes or they will become mushy.  Remove potatoes, corn and sausage then add shrimp and cook for aprox 5 minutes or until shrimp are fully cooked and floating.  Serve with butter and cocktail sauce.