Hunter's Delight Casserole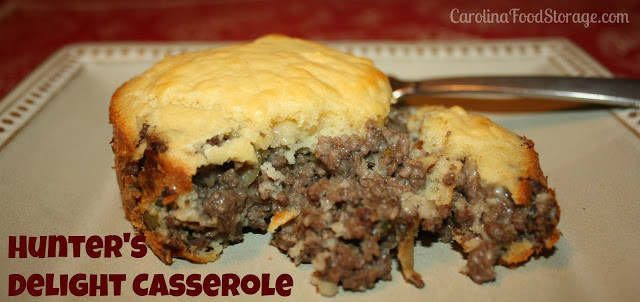 I am very thankful to have a husband that is dedicated to bringing fresh game home for our freezer. I am also thankful that I get to watch my girlie TV shows when he is gone! Anyway, here is on of the most fabulous casserole dishes that we make. There are only a few ingredients in this dish so it is super simple. In the summer when we are low on deer I use THRIVE freeze dried ground beef instead of deer meat. If I could get freeze dried goat cheese I would be in heaven!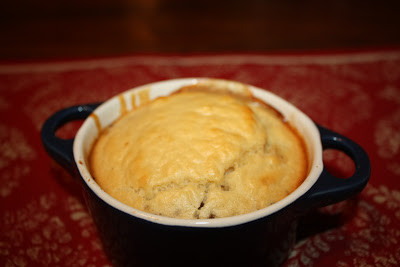 You can make this casserole into individual sized casseroles or make one big
casserole in a medium sized loaf pan.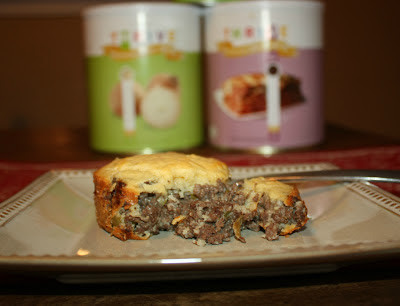 Yumm Yumm!
Ingredients:
6 oz Crumbled Goat Cheese
1/2 Cup Bisquick
1/2 Tbs Italian Seasoning
10-12 Green Olives Sliced
Preheat oven to 375 and grease a medium sized loaf pan or 8″ square glass pan. In a small bowl cover onions and peppers in warm to rehydrate. Brown deer meat over medium heat until cooked. In a small bowl combine whole egg powder, instant milk and 3/4 cup water and mix well with a whisk,add Bisquick and mix until well blended. In a small colander drain onions and peppers. Combine meat, peppers and onion with seasoning and cheese and olives in a large mixing bowl. Pour a thin layer of Bisquick mixture in the bottom of the pan then layer beef mixture and top with remaining Bisquick mix. Bake for 20-30 minutes or until golden brown.
* Rehydrated