Mason Jar Omelette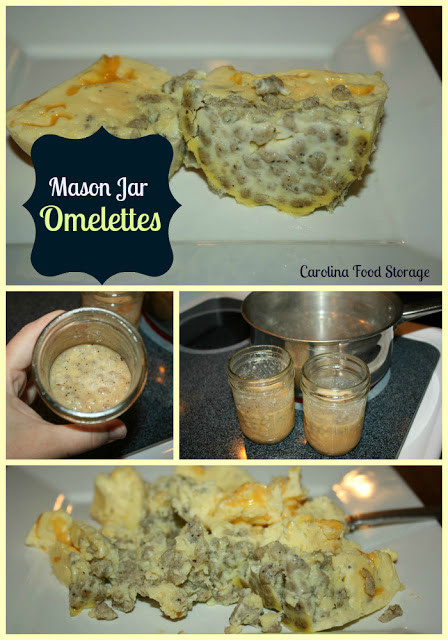 I was recently displaying THRIVE foods at a gun show in Myrtle Beach and met a couple who shared with me an awesome idea for "Omelettes In A Bag". I was so excited to go home and try this out for myself using, of course, my THRIVE ingredients!
My husband and I were a little leery about boiling a zip lock bag for 13-15 minutes so we decided to try this idea out using a small 8oz jelly jar. They turned out great, although the sausage settled to the bottom a little. This wasn't really a problem since I broke the omelette up on my plate.
You can choose any ingredients to go into your jar. We used cheese and freeze dried sausage. I think next time I am going to try spinach and mushrooms for my husband and tomatoes and feta cheese for myself. Since you can cook several jars at a time this is going to be a great for next weekend when we will have guest in for Thanksgiving. Since everyone can choose their own ingredients everyone will be able to have their omelette just the way they like it.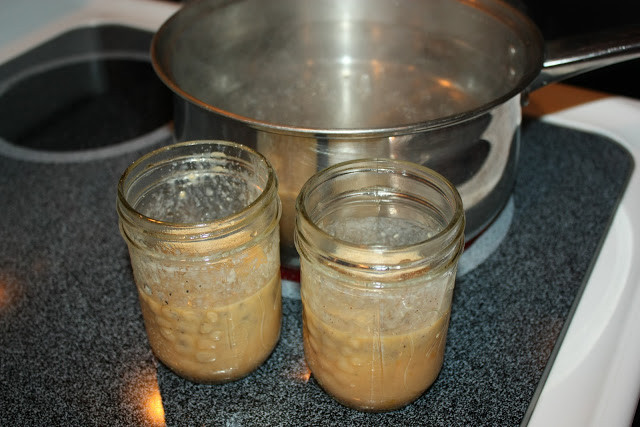 My eggs are ready to take a dip!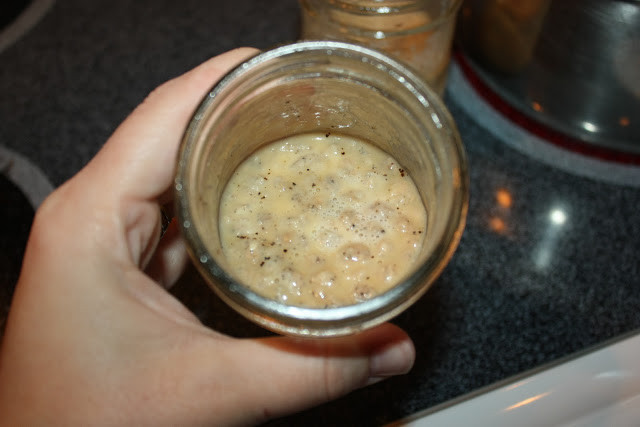 Eggs, Cheese, Sausage with a little S&P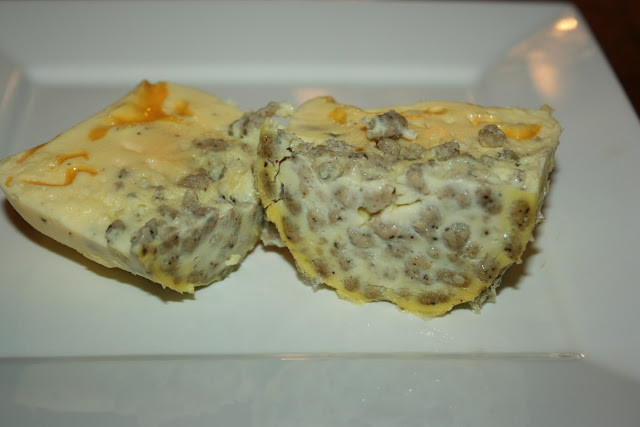 Yummy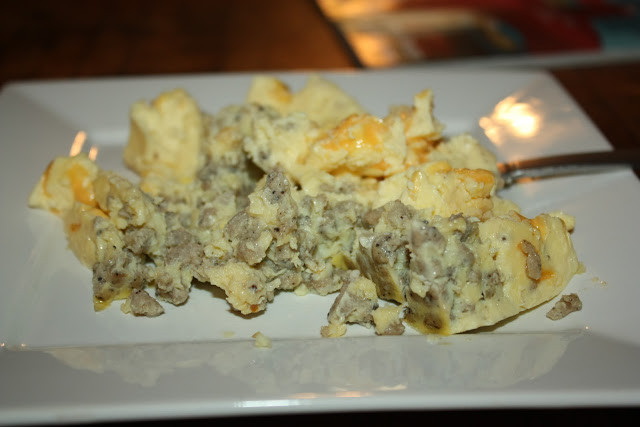 Ingredients:
(Per Omelette)
4 Tbs THRIVE Scrambled Egg Mix
6 Tbs Water
1/4 Cup THRIVE Freeze Dried Sausage
2 Tbs Shredded Cheddar Cheese
Non Stick Cooking Spray
Fill a pot, large enough to fit the number of jars you are cooking, with water and bring to a boil. While water is heating up, combine egg mix with 6 Tbs water with a whisk. Boil a cup of water and pour over sausage in a small bowl to rehydrate. Spray inside of jar with non stick cooking spray. Once water is boiling, drain excess water from the sausage. Combine all ingredients in jar, add salt and pepper to taste. Place lid on jar and boil for 14-18 minutes. Remove jars from water and let cool slightly. Remove lid and run a knife around the edge of the omelette and lightly shake until the eggs come out.