Zucchini and Bacon Mini Quiches
Let me start off with a warning….these things are super addictive.  If you are planning to make these before you are ready to serve them, be sure to make extra!  I hope that i am not boring everyone with all of these zucchini recipes.  Our garden this year is producing a 5 gallon bucket a day. I can't seem to keep up so I am putting zucchini in everything!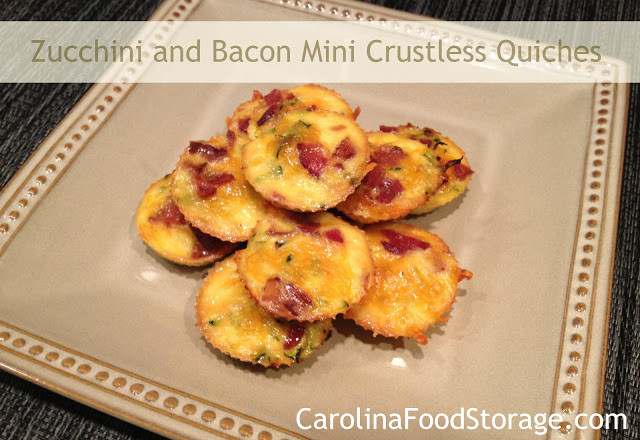 Ingredients:
2/3rds Cup Shredded Zucchini
Preheat oven to 350 degrees and grease 12 mini muffin tins.  Saute zucchini over medium heat until browned.  Remove from heat and layer on a paper towel to remove excess moisture.  Fill the bottom of each tin with a layer of zucchini, cheese, bacon and eggs.  Fill tins 3/4 full.  Bake uncovered for 40-45 minutes or until eggs are set.