Gluten Free and Organic Food Storage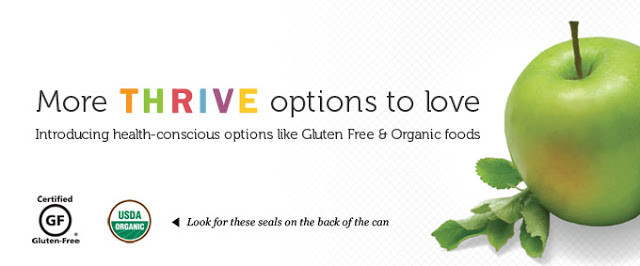 THRIVE has more health-conscious options than ever with our new gluten-free and organic products! Order today to go organic or gluten-free with THRIVE!




GLUTEN-FREE FOODS

Nearly 100 THRIVE foods are now certified gluten-free! Our certified products are packaged under gluten-free conditions with exclusive machinery and gluten-free testing after packaging. See the flyer below for a list of all our certified gluten-free products and a helpful FAQ.

We're launching an organic line! THRIVE now offers six organic products: Green Peas (FD), Raspberries (FD), Hard White Wheat, Amaranth, Spelt, and Quinoa! Our organic products are certified by the USDA. Click the FAQ below for more information on our organic line.