Pickled Summer Squash and Zucchini
The other day we canned a few quarts of squash but that didn't put a dent in the pile of squash we picked that day.  We decided to make a few jars of pickled squash and zucchini.  Pickling is a little quicker since we were able to cold pack the jars and we used a water bath instead of pressure cooking.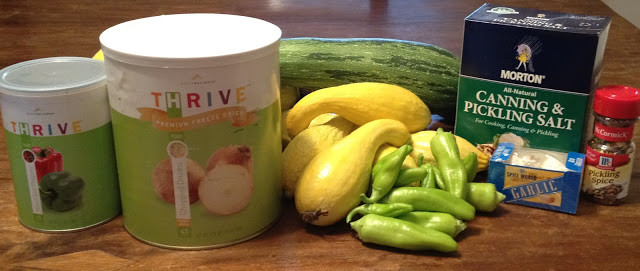 Before making the brine wash and cut your ingredients, measure out your spices, fill your pressure cooker with water and turn on low heat and sanitize your jars and lids.  Once you have your pots and ingredients prepped you can start your brine.  This recipe will make 7 quart sized jars.
To fill the jars I used several of  our larger zucchinis and squash and cut them into spears.  We added a few banana peppers and garlic cloves to each jar.

To make the brine we combined 8 1/2 cups of water with 2 1/2 cups of white distilled vinegar and 1/2 cup of pickling salt.  For the spices we added 2 Tbs 
THRIVE Red & Green Bell Peppers
, 2 TBS 
THRIVE Freeze Dried Onions
, 1 jar of  pickling spice.  Combine ingredients in a large pot and heat to a boil, remove from heat and fill cold packed jars.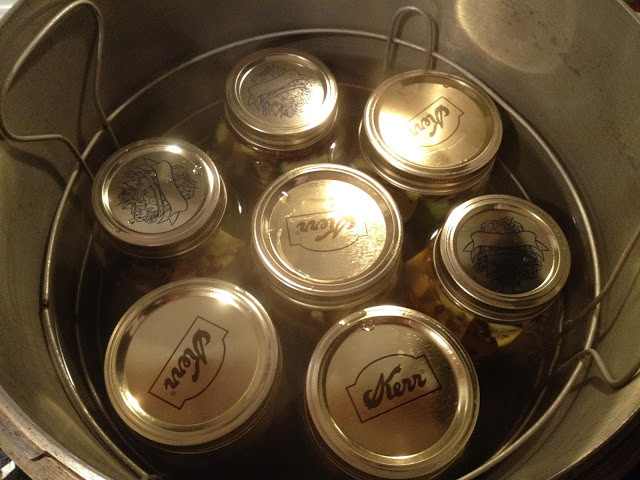 After each jar is filled, wipe the rims with a clean damp cloth and hand tighten the lids.  Fill your pot with hot water just to the necks of the cans.  Bring the water to a just below a boil for 15 minutes.  Remove the jars and set on a dish towel and allow to cool to room temperature.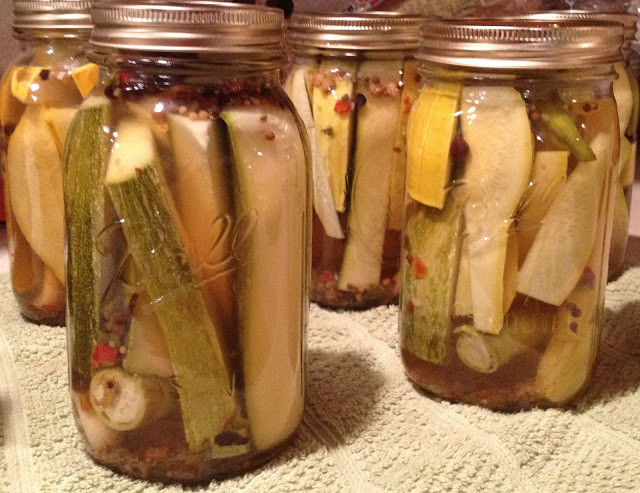 Shared @ Sixsistersstuff.com