THRIVE Life Harvest Rack Sale
Have you been thinking about buying a storage system to organize your food storage? If so now is a great time to purchase our Harvest 72″ Food Rotation Rack. This system holds up to 460 cans. It gets cans off your floor and into a rotation system so you can organize your home store!
Right now the Harvest is on sale through our consultant site for $270.29! That is over 40% off retail price and shipping is super cheap…..only $20.99.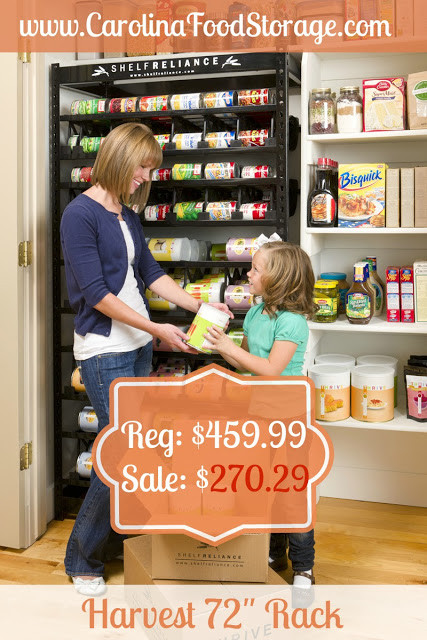 To take advantage of this deal click here – add the Harvest to your cart to see the discounted price!