Caramel Apple Fritters THRIVE Life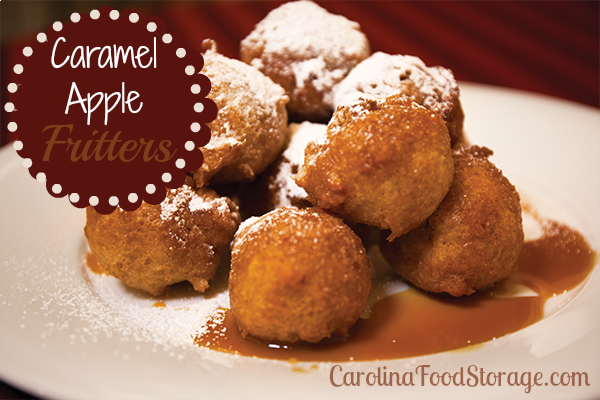 Ingredients:
Directions:
In a food processor, pulse apples until diced small.
Mix all ingredients except milk, water, and butter together until well blended.
Mix milk powder into water until incorporated. Fold milk and butter into dry ingredients, being careful not to over mix.
Preheat frying oil to 275–300F. Allow the batter to rest while oil heats.
Scoop small ¾–1 oz. scoops of batter and drop into deep fryer. Allow to cook until golden brown (about 3 minutes), turning to cook evenly.
Allow to cool slightly on paper towel, then serve topped with caramel and powdered sugar.
Recipe by Chef Todd