Mini Pecan Treats
Over the Christmas holiday I was lucky enough to spend a few hours with my Mom in the kitchen. She shared with me this super easy recipe for her mini pecan treats.  She makes these a few nights a week since  they only take a few minutes to prepare.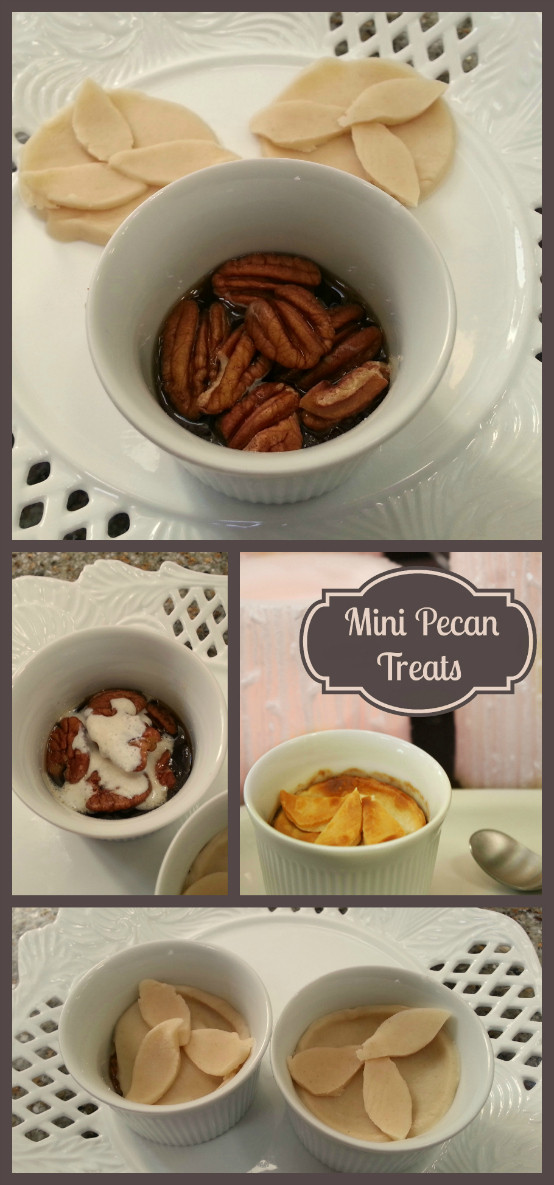 Ingredients Per Treat:
6-8 Pecans
Refrigerated Pie Crust
Preheat oven to 325.  Roll out a small section of refrigerated pie crust.  Use the bottom of your ramekin as a guide to cut out the circles with knife and cut out three small leaf shapes for topping. Place pecans in a small (2 1/2″) ramekin and cover with sugar, honey and butter. Top with pie crust and bake for 15-20 minutes or until crust is golden brown.
*prepared