THRIVE Life December Specials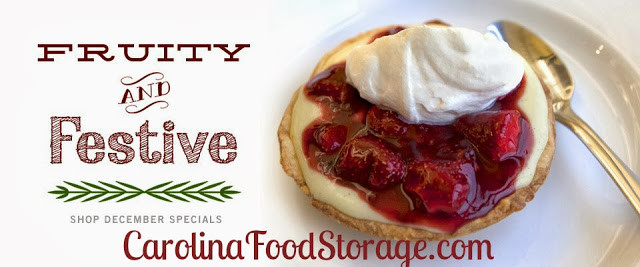 Even though Black Friday is over it doesn't mean that the deals are gone. Check out our delicious December specials and tasty recipes!
Make fruity desserts to wow your guests this December!
This month's specials are the ingredients to make mouthwatering desserts with THRIVE fruits. Check out Chef Todd's recipes below, and don't forget to tune into December's Thrive It UP broadcast on December 10th at 7pm MST! Order today to get great savings on ingredients for fantastic fruit concoctions!

FRS & Emergency Specials

December Recipes
Q Club prices are only applicable to Home Party customers who have a Q. Please log in to your account for the pricing information that is applicable to you. These products are available in different sizes. Please go to the individual product pages for additional pricing information. Not all products are available in Canada, Alaska, Hawaii, Puerto Rico, and Japan.