Shelf Reliance Training Conference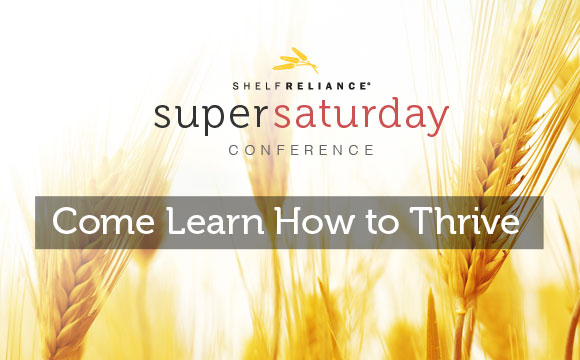 Get inspired
Get inspired, get educated, and get moving with your business this fall with the help of our Super Saturdays! Starting at the end of September, we'll be holding four day-long meetings at different locations all over the country. These meetings will pack all the excitement and great trainings of a convention into one unforgettable day!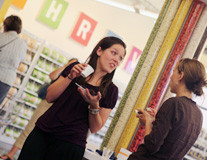 What to expect
Inspiring messages and training from corporate executives
Launches of exciting new THRIVE products
Recognition of local business leaders
networking opportunities and much more!
Each Super Saturday will have a morning session from 9am to 12:30pm, a lunch break with lunch provided from 12:30 to 1:30pm, and an afternoon session from 1:30 to 5pm. Register today to add some super to your Shelf Reliance business!
Who will be there?
Jason Budge
Attending the Super Saturday in Denver & Kansas City

From helping create the first garage-built prototypes of the Shelf Reliance Food Rotation System years ago to adding to the extensive line of THRIVE foods Shelf Reliance boasts today, Jason has proven his passion for innovation and problem solving.

Steve Palmer
Attending the Super Saturdays in Calgary & Seattle

Steve's leadership, business savvy, and entrepreneurial spirit have turned the vision he and Jason had of helping people across the world become self-reliant into the international company Shelf Reliance is today.

Jason Norton
Attending the Super Saturdays in Seattle & Kansas City

Jason has brought over 13 years of experience in direct sales to Shelf Reliance. He has been instrumental in developing Shelf Reliance's unique and revolutionary Home Party program and expanding it on an international scale.

Scott Dalton
Attending the Super Saturdays in Calgary & Denver

Scott has helped Shelf Reliance reach exemplary levels of service, customer retention, training, consultant recognition, and world-wide expansion.

Chef Todd
Attending the Super Saturdays in Calgary, Denver, Seattle & Kansas City

Todd holds five gold medals and a silver in ACF sanctioned competitions and is the youngest chef in Utah to earn the ACF accredited status of Certified Executive Chef.
Super Saturdays
Calgary, Alberta
September 22
Delta Calgary South
Price:
$35
Register
Denver, Colorado
September 29
Warwick Denver Hotel
Price: $35
Register
Seattle, Washington
October 13
Seattle Airport Marriott
Price:
$35
Register
Kansas City, Missouri
October 20
Marriott Country Club Plaza
Price:
$35
Register